Corvette Exhaust Systems C6 Corvette Aftermarket Performance Exhaust Systems
Modifying and upgrading your Corvette for better performance and drivability will almost always begin with your Corvette exhaust system. The Corvette's small-block V8 engine has such a distinctive note and such incredible power capability that the stock Corvette exhaust just can't fully realize. With Corvette exhaust systems available from such incredible manufacturers as Borla Performance Exhaust, Billy Boat, Corsa, Akrapovic, GHL, and others the range of possibility in upgrading your Corvette's exhaust system, and subsequently performance numbers and Corvette exhaust sound, tone, and volume, there's an entire world of untapped potential available for your Corvette.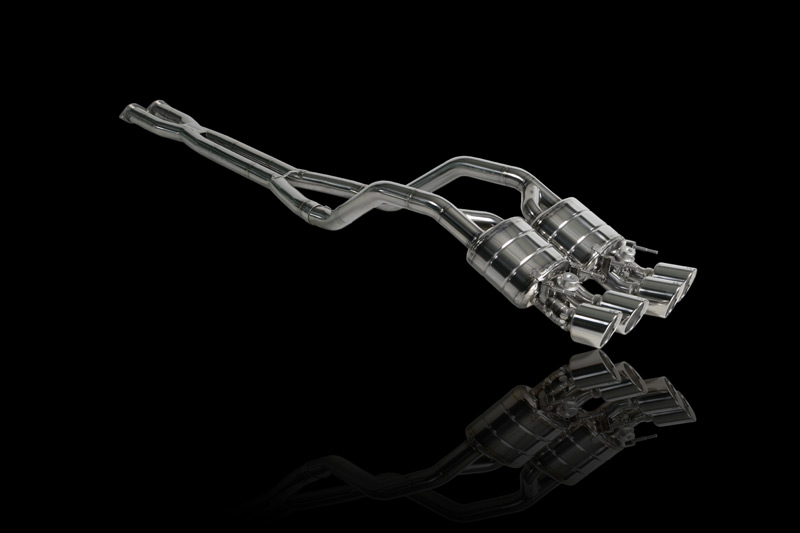 We at Southern Car Parts pride ourselves on working with only the finest exhaust manufacturers to offer you the world's greatest Corvette exhaust systems at incredibly competitive pricing. If you're looking for a Borla Corvette Exhaust, Akrapovic Z06 or ZR1 Exhaust, Billy Boat Fusion Corvette Exhaust, Corsa Performance Corvette Exhaust, GHL C6 Corvette Exhaust, or much any other Corvette exhaust system we have that system available for you at the internet's most competitive pricing. Each and every system we sell is a complete system, too, whether it be axle-back or cat-back, so there's no chance of receiving only the Corvette mufflers, or needing other exhaust piping pieces for installation. Improve your Corvette's Exhaust and improve your Corvette's fun factor and performance at the same time.