C4 Corvette Interior Parts
---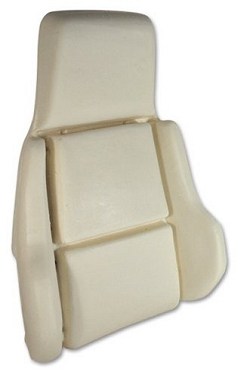 1984-1996 C4 Corvette Parts
There is an exhaustive stockpile of cheap and absymal interior parts for 1984-1996 C4 Corvette in the market. So the buyers have to be very alert about what they buy for their ride. At Southern Car Parts, we only offer the best in quality interior parts for the Chevrolet C4 Corvette.
Modifying the interiors also happens to be one of the most popular ways of customization or rather the latest craze for Chevrolet Corvette owners. We also have a lot of customers asking us what they can do to set their Corvette apart from the rest of the crowd. C4 interior parts are a great way to make your C4 Corvette truly customized and to add to its appearance and bring it to a whole new level. Interior upgrades not only add to the beauty of your car but can improve its comfort level too. Our exclusive interior parts add an amazing appearance to your Corvette and at the same time, the different pieces also add to the improved comfort and smoothens the driving experience. Our interior parts like power window ribbon or vent grilles are both excellent ways to help maintain comfort and beauty. All these products give your Corvette a jaw-dropping appearance.
At Southern Car Parts, we offer C4 Corvette cargo organizers, quiet Corvette mats, sports seats, vent grilles/inserts and so much more, that you'll never have enough of browsing through our different categories. We carry world-class C4 Corvette products like replacement seat foam, inner vents, outer vents, window ribbons and much more.
We offer free shipping on most of our products that are affordably priced to suit all budget requirements. We ensure that our products are only manufactured by trusted brands to maintain the standards of quality. Our collection of aftermarket products is so vast that if we do not have something in our collection then it is probably not available in the entire market. So end your search here and shop from SCP with confidence. Our expert and friendly team is always here to assist you, so feel free to contact us in case of query. You can browse through the category of interior parts below