Akrapovic Exhaust Systems for BMW Motorcycles & Bikes
---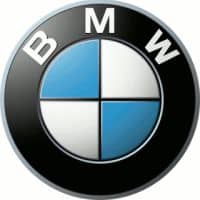 Akrapovic Performance Exhaust Systems for BMW Motorcycles
Beginning in 1923 with the R32, BMW Motorrad has made a name for itself world wide as one of the premiere automotive and motorcycle manufacturers. Beginning with their unique flat-tiwn boxer engine design, and moving in to their incredible motorcycle line-up of today, BMW has demonstrated a consitency in quality and performance unmatched by much any other manufacturer on Earth. Beauty, performance, durability, style, quality, and cool are all characteristic traits of a BMW motorcycle, and it's these traits that Akrapovic both recognized and set to duplicate in their full line of performance exhaust systems for BMW Motorcycles.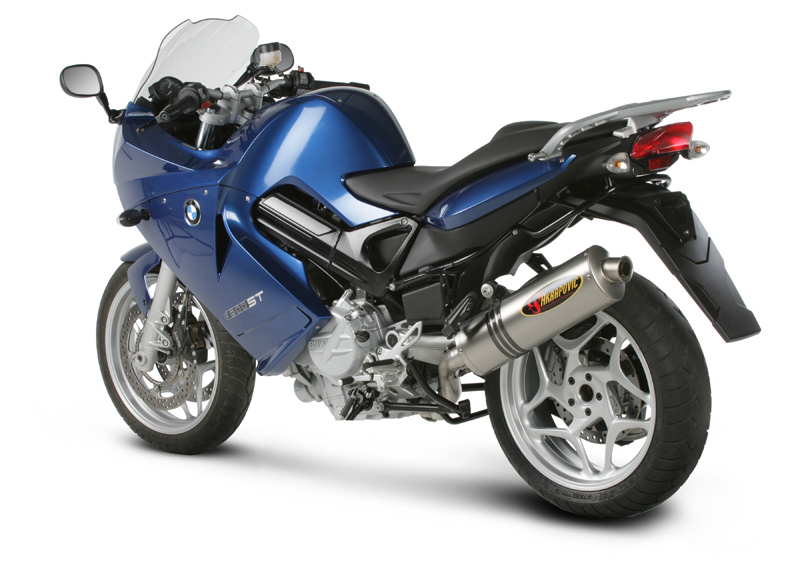 Each Akrapovic exhaust system is built with quality and design that a BMW owner can truly appreciate. Just like a BMW motorcycle, every Akrapovic exhaust system is the result of extensive research and design work and built from the ground up from the finest quality ingredients. Every Akrapovic system is specially designed and tuned to maximize its performance and tonal quality with the BMW motorcycle that it is meant for installation upon, and, when paired together the two seem as though they were meant to be with one another from day one.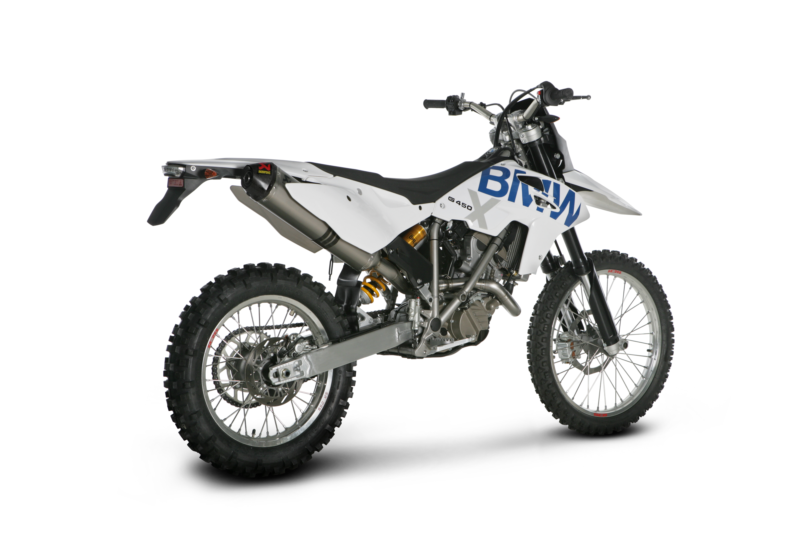 An Akrapovic exhaust will provide your already stylish and impressive BMW Motorcycle with even more awe-inspiring qualities. Each exhaust provides enhanced HP and Torque numbers across the RPM band. When under throttle, the exhaust tone and volume of an Akrapovic outfitted BMW is absolutely unmistakeable and inimitable. And visually, the combination of Akrapovic exhaust systems manufactured from world class stainless steel, aerospace grade titanium, and vacuum impregnated carbon fiber components and a beautifully designed BMW come together for a true work of art. The unique conical design work of Akrapovic is a perfect complement to the stylish and sexy lines of a BMW.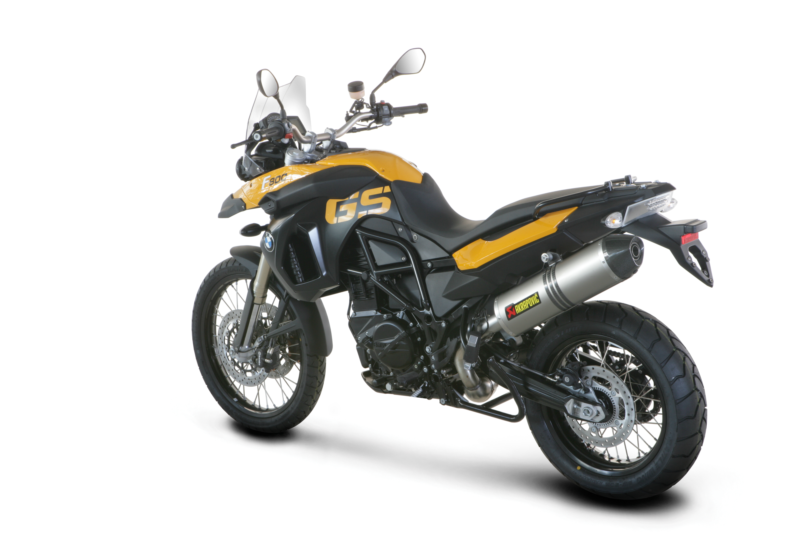 If you want to take your already great BMW motorcycle and make it one of the most impressive and awe-inspiring machines on any road or track near you, an Akrapovic is a perfect choice for you.
Akrapovic Exhaust Systems for BMW Motorcycles & Bikes
Minimal Price: $ 1,024.85 1024.85