Home

/

Beta Akrapovic Exhaust Systems
Beta Akrapovic Exhaust Systems
---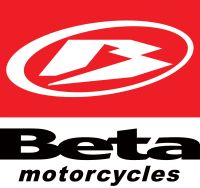 Beta Akrapovic Exhaust
Akrapovic Performance Exhaust Systems for Beta Motorbikes
Beta has been one of the world's most dominant bikes in the World Trials series. This success has come as a result of the Beta dedication to performance and quality, and the craftmanship they utilize to provide such. Each Beta bike, whether it be an older model utilizing a KTM engine or one of their newer RR series bikes outfitted with a Beta designed and manufactured engine, provides unparalleled performance, balance, and agility to help it tackle the toughest conditions. Akrapovic also dedicates itself to these tenents of balance, performance, and craftmanship, and for this reason an Akrapovic exhaust system and a Beta motorbike are a perfect pairing together.
Each Akrapovic exhaust system is specially designed and tuned to match the vehicle it's installed upon, and with Beta motorbikes this means that an Akrapovic exhaust will provide incredible performance gains to HP and Torque as well as offer the rider of the bike weight-loss and a more powerful and exciting exhaust note to enjoy. Akrapovic spends lots of time focusing on R&D for each system they manufacture, and coupling this dedication with their amazing in house design and the world's finest titanium and carbon fiber materials and components means that an Akrapovic exhaust is the undeniable best available for your Beta. Improve your ride and your enjoyment today with an Akrapovic exhaust for your Beta.
There are no products matching the selection.
Beta Akrapovic Exhaust Systems
You have no items to compare.