Home

/

Cagiva Akrapovic Exhaust Systems
Cagiva Akrapovic Exhaust Systems
---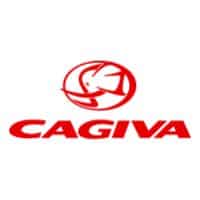 Cagiva Akrapovic Exhaust
Akrapovic Performance Exhaust Systems for Cagiva Motorcycles
In 1978 Cagiva, a small manufacturing company named Cagiva entered in to the motorcycle production world, and from that day forward things would never the same. Today, Cagiva has made a name for itself as one of the world's foremost performance bike manufacturers, and while their popularity is greatest in Italy, they garner awe and respect worldwide. Akrapovic is the perfect pairing for a Cagiva motorcycle as their exhaust systems demand the same awe and respect.
Every Akrapovic system for Cagiva motorcycles and dirtbikes is built with the specific bike in mind. Akrapovic designs their mufflers and exhaust piping, through extensive R&D work, to ensure that their exhaust systems provide the ideal exhaust tone to the Cagiva they're paired with. The R&D focus isn't solely on audible improvement, either. Akrapovic maintains an extremely high standard of quality, and every exhaust is a beautiful visual addition, as well as being a modification that will enhance the HP and Torque numbers of the Cagiva bike that it is installed upon.
There are no products matching the selection.
Cagiva Akrapovic Exhaust Systems