Camaro Airaid Intake Systems
---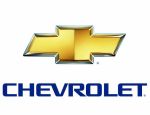 Airaid Performance Intake Systems for the Fifth Generation Chevrolet Camaro
Airaid Intake Systems for the Chevrolet Camaro are easily installable and provide a quick, affordable, and instant performance boost. With a new Airaid intake system you can expect to see HP and Torque gains across the entire RPM range. Airaid Intake Systems utilize high flow air filters that help your engine breathe better than ever before, and air flow is the name of the game when talking performance.
Manufactured using the highest quality ingredients, and designs after extensive R&D with just your vehicle in mind, an Airaid exhaust is a fantastic way of giving your Camaro some immediate 'oomph'! With an Airaid Intake you can be certain that you're getting the very best for your Camaro in intake systems, and can rest assured that your intake will stay strong and beautiful for the full life of your vehicle.
An Airaid intake is a true 'must-have' modification piece for any and every Camaro driver looking to get the most out of their vehicle.
Camaro Airaid Intake Systems
Minimal Price: $ 123.51 123.51