Home

/

Derbi Akrapovic Exhaust Systems
Derbi Akrapovic Exhaust Systems
---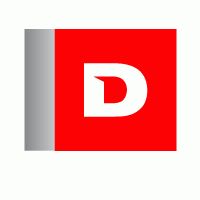 Derbi Akrapovic Exhaust
Akrapovic Performance Exhaust Systems for Derbi Mopeds
In 1922 Simón Rabasa i Singla founded a small bicycle shop in Mollet, a village near Barcelona. The original bicycle shop focused on the repair and hiring of bicycles to the villagers of Mollet, and quickly grew because of the expertise and dedication to quality that it exhibited. While Simón Rabasa i Singla has long since passed, his passion and dedication has lived on, and in the almost century of Derbi's existence they have grown from a small, single, bicycle shop to one of the finest moped and motorcycle manufacturers in the world. It is this quality, and this passion for their product, that drew Akrapovic to feel compelled to manufacture exhaust systems for Derbi vehicles. Akrapovic began in similar humble roots in Slovenia, and in the time of their existence have grown to become one of the world's most respected exhaust manufacturing companies, and they too have a passion for their work and dedicate themselves to quality.
Just as every Derbi moped is carefully crafted from the finest material components, so too is every Akrapovic exhaust system. An Akrapovic exhaust system for a Derbi can provide increases in HP and Torque numbers across the entire RPM range for the Derbi upon which it is installed, but, the benefits are much more than that as well. Akrapovic's exhaust systems are made from the world's finest aerospace grade components, and the Derbi exhaust systems are no different. The Akrapovic Derbi mufflers are crafted from aircraft grade stainless steel components, designed by world class designers with a particular eye and dedication to sporty motorbike styling, and engineered to provide the ideal exhaust tone and volume at all operating RPMs. In this way, a Derbi bike and an Akrapovic exhaust are ideal complements to one another, and each makes the other a more complete and more beloved entity.
There are no products matching the selection.
Derbi Akrapovic Exhaust Systems
You have no items to compare.