Ducati Akrapovic Exhaust Systems
---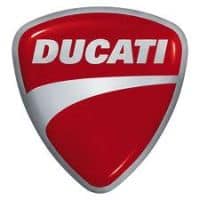 Ducati Akrapovic Exhaust
Akrapovic Performance Exhaust Systems for Ducati Motorcycles
Power. Style. Performance. Quality. Sophistication. These are all the superlatives that come to mind when a person mentions the word Ducati. Recognized gloablly as one of the world's premiere motorcycle manufacturers as result of their passion and dedication, Ducati has been making fantastic motorcycles since 1950, and today continue to impress and inspire with each new bike they make.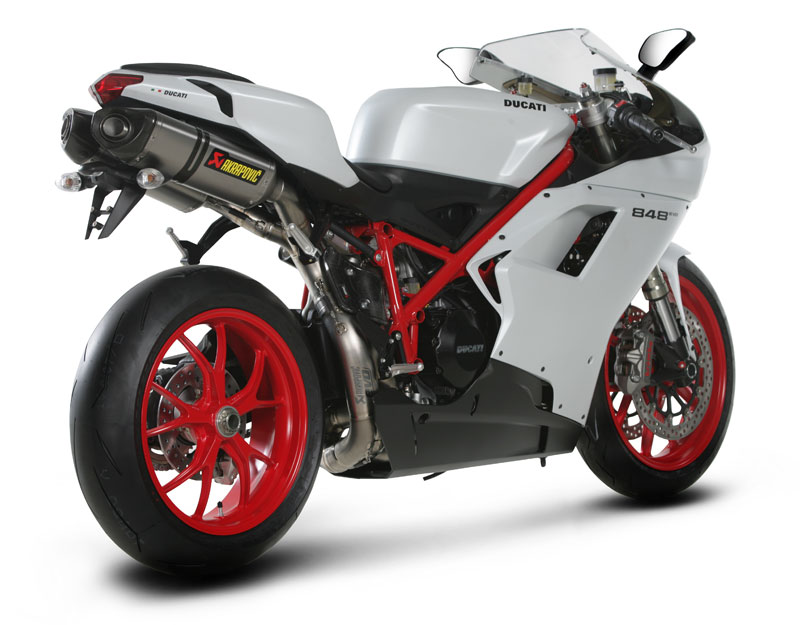 Akrapovic's story is a similar one. Every Akrapovic exhaust is crafted with expertise and skill from the highest quality materials, and each Akrapovic exhaust is performance and design focused. For this reason, Akrapovic exhaust systems are the ideal counterpart for a Ducati motorcycle that's looking to: lighten its weight, improve its exhaust tone and volume, gain HP and Torque numbers across the RPM range, and inspire more awe everywhere it goes. The conical muffler design utilized by Akrapovic is a perfect stylistic match for the class and prestige of a Ducati bike, and the coupling of the two provides a powerful and aggressive race-inspired exhaust tone every single time.
Just as every Ducati motorcycle is crafted with specific goals and intents in mind, so too is every Akrapovic exhaust specifically designed to provide the perfect complement for its respective Ducati bike. An Akrapovic exhaust for your Ducati will provide an exhaust tone and growl unlike any other, and the weight savings resultant of Akrapovic's use of Carbon Fiber and Titanium component materials pair perfectly with the increased HP and Torque achieved through improved air flow to ensure that the exhaust system is perfect for you and your Ducati.
Ducati Akrapovic Exhaust Systems
Minimal Price: $ 824.92 824.92