C4 Corvette Emblems
---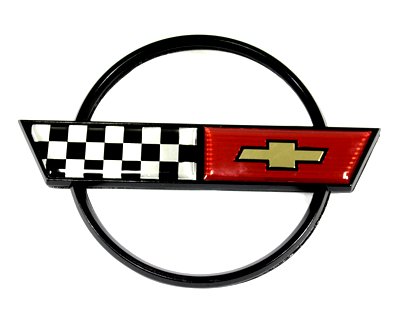 1984-1996 C4 CORVETTE EMBLEMS
When you get a car restored, its emblem would be the first thing to be noticed by your car enthusiast friend. It is the goodwill of Chevrolet and status of Corvette that flashes through its emblem. 1984-1996 C4 Corvette is an iconic car, in the world of sports cars. It was one of the United Nation's most loved sports car of its time. The loyalty and customer base that C4 Corvette had is something that Car Company's today can just desire for. It did not only make new records in terms of sales but also won many hearts.
C4 Corvette was released in 7 special editions, and all with different emblems. The nose emblem has a clean and eccentric design that makes it look appealing and powerful. The C4 Corvette's 1994 Collector edition emblems are the most demanded ones at the Southern Car Parts. These emblems speak for old gold times of the Chevrolet. Losing the emblem of the car is like losing its pride. In case it has happened to your 1984-1996 C4 Corvette, then worry no more. Southern Car Parts is there to help you with its collection of 100% genuine emblems.
We are as passionate about cars as you are, and that is the reason why we put our best efforts in giving you the best of the service. We want you to have your best shopping experience with us. We present best quality products at a price that will suit all budgets. We have partnered with reputed manufacturers and distributors, to ensure that you get only the products, which are warranted and first-class. No matter from which part of the world you are placing your order, we will deliver to you for no extra shipping charges. For any queries, contact us. Here is our collection of 1984-1996 C4 Corvette emblems.