Suzuki Akrapovic Exhaust Systems
---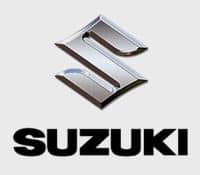 Suzuki Akrapovic Exhaust
Akrapovic Performance Exhaust Systems for Suzuki Motorcycles
Suzuki had relatively humble beginnings as a motorcycle manufacturer, but today they make some of fastest and most coveted bikes on the planet. in 1952 Suzuki started making small, motorized bicycles. From there they began developing small two-stroke motorcycles--bikes that were affordable and efficient, but not performance machines like what they make today. Suzuki continued this two-stroke production model in to the 70's and, despite their bikes being considered undersized, relied on brilliant manufacturing and great technology--such as water cooling systems--to build bikes that would help them win some motocross world championships and other race events.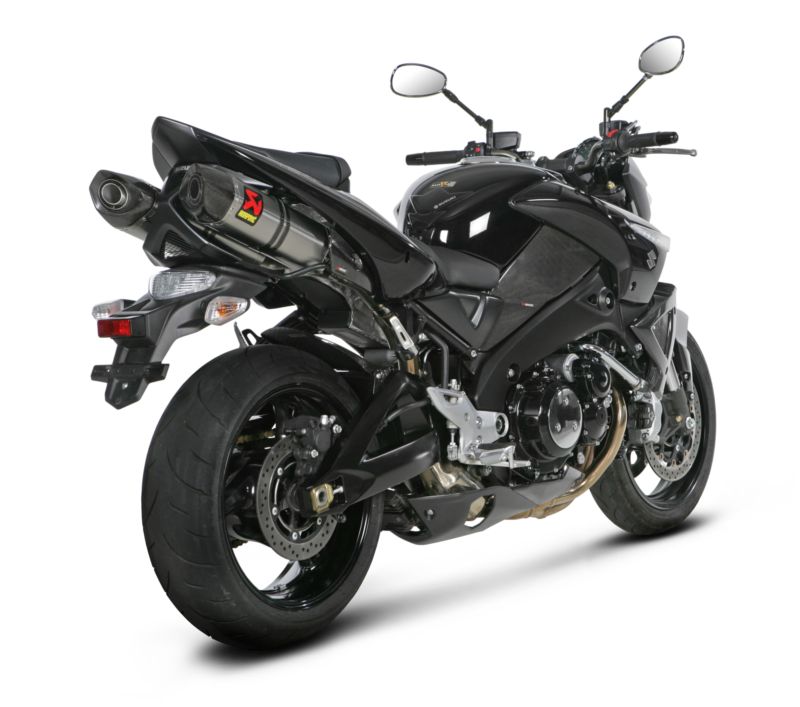 Of course, in the 1970's, everything changed for Suzuki motorcycles. The company began building larger, more powerful, and more race oriented machines and partnered up with some of the world's most talented drivers. Today, Suzuki are one of the premiere motorcycle companies on Earth, and they have a list of accolades and awards much longer than they could have ever hoped for. They compete in every major level of competition, MotoGP and Motocross, street and off-road alike, and do so with aplomb.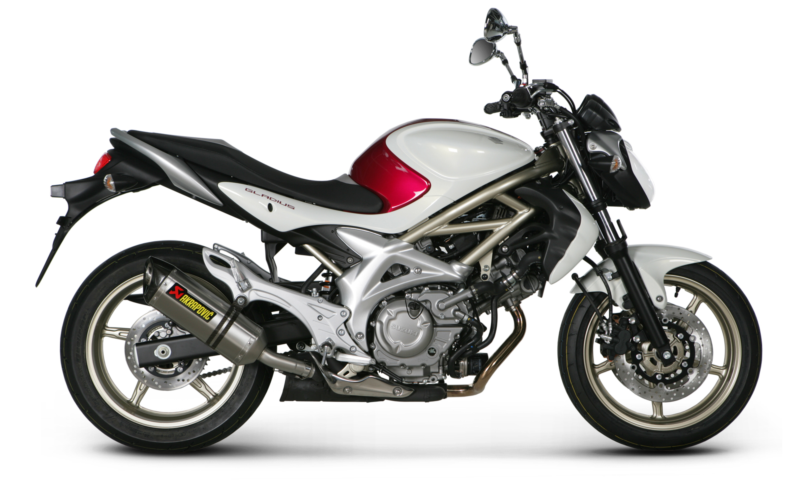 The key to Suzuki's growth and success has been their dedication to building a quality product--regardless of size, speed, or performance numbers. From their smallest bikes to their Hayabusa, the world-famous performance machine widely considered the current apotheosis of their capabilities, everything Suzuki makes is assured to be built with dedication and durability. These characteristics, and their dedication to speed and performance, make Suzuki motorcycles the perfect vehicle for pairing with an Akrapovic exhaust.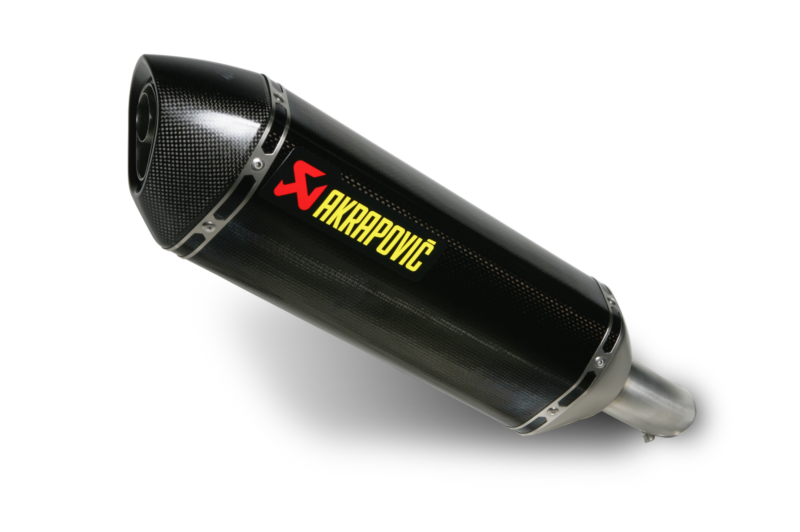 Akrapovic manufactures exhaust systems from aerospace grade component materials--such as austenitic stainless steel, titanium alloys, and vacuum formed carbon fiber--that are specially designed for optimal performance. The coupling of an Akrapovic exhaust with a bike like the Suzuki Hayabusa will result in unmatched HP and Torque gains across the RPM range, as well as the shedding of pounds. Akrapovic exhaust systems offer more than performance alone, also. Every Akrapovic exhaust is tested and tuned multiple times to ensure that it provides the perfect, aggressive, complementary exhaust tone that crescendos upwards through the RPM band to a race-inspired yell. Additionally, Akrapovic exhaust systems are crafted by Industrial Designers with an eye for style and class, and their unique conical designs are the perfect visual addition to a Suzuki motorcycle. What you get by combining Akrapovic and Suzuki is something perfect--a finished product unlike anything else made on Earth.
Suzuki Akrapovic Exhaust Systems
Minimal Price: $ 814.92 814.92