Home

/

Triumph Akrapovic Exhaust System
Triumph Akrapovic Exhaust System
---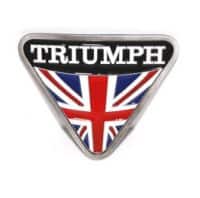 Triumph Akrapovic Exhaust
Akrapovic Performance Exhaust Systems for Triumph Motorcycles
In the late 1980's it looked like Triumph, the British Motorcycle company that had been making beautiful machines since 1902, would disappear forever: that it would be the last great UK Motorcycle company to fall. Thankfully, however, something miraculous happened: a person with a passion and love for British motorcycles, and a history of making some of his own, stepped in and purchased the company. Today, more than 20 years after John Bloor saved the company from demise, Triumph is taking the motorcycle world by storm with bikes that utilize classic Triumph styling, embody true European class, and are made with incredible modern technology.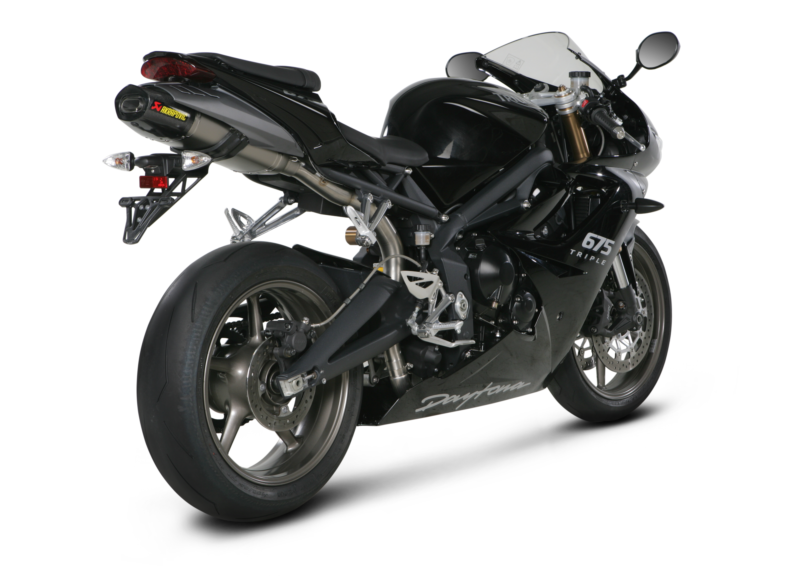 Triumph is building motorcycles focused on beauty and poise that are also well built, durable, and that perform fantastically. These aspects have made Triumph one of the world's most respected motorcycle manufacturers, and continue to drive Triumph's sales today. In this way, it makes perfect sense to pair an Akrapovic exhaust with a Triumph motorcycle, as Triumph and Akrapovic embody the same level of quality and class.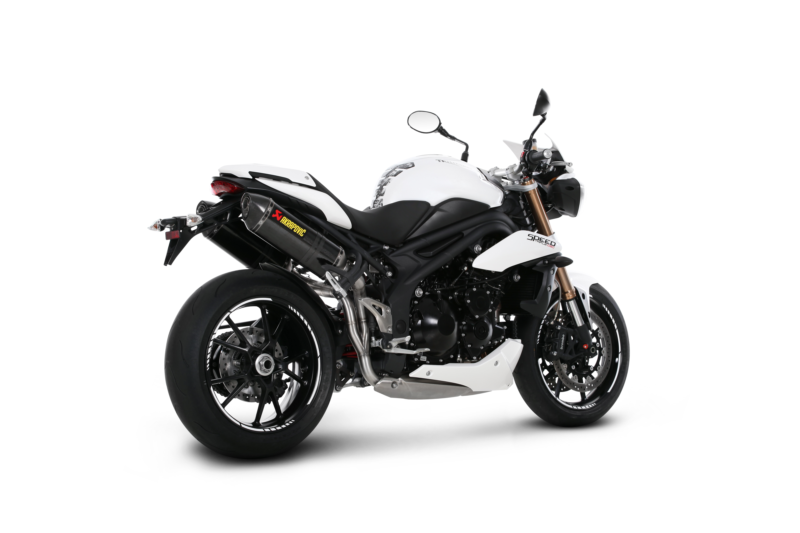 Every Akrapovic motorcycle exhaust system is manufactured from incredible component materials, and each exhaust is custom tuned and tested to optimize performance and sound for the vehicle upon which it is being installed. Combining a Triumph motorcycle with an Akrapovic exhaust will result in: increased HP and Torque numbers across the RPM band, an improved exhaust tone and volume that crescendos with race inspired notes upwards as the vehicle accelerates, extreme weight-savings achieved as result of the incredible aerospace titanium and carbon fiber materials used, and a beautiful and unique look that will set your already gorgeous Triumph even further apart from the pack.
There are no products matching the selection.
Triumph Akrapovic Exhaust System
You have no items to compare.