Home

/

Vespa Akrapovic Exhaust System
Vespa Akrapovic Exhaust System
---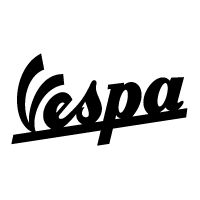 Vespa Akrapovic Exhaust
Akrapovic Performance Exhaust Systems for Vespa Scooters
Vespa scooters have been known since their beautiful and stylish scooters manufactured from pressed, painted steel unibodies with enclosed engine cowling, flat footboard sections, and unique and prominent styling cues. These aspects have come together to make Vespa the world's most popular and successful scooter brand, and they're that for a reason. In addition to their iconic styling, Vespa scooters are well-built, reliable, and efficient machines that are the ideal city transportation device.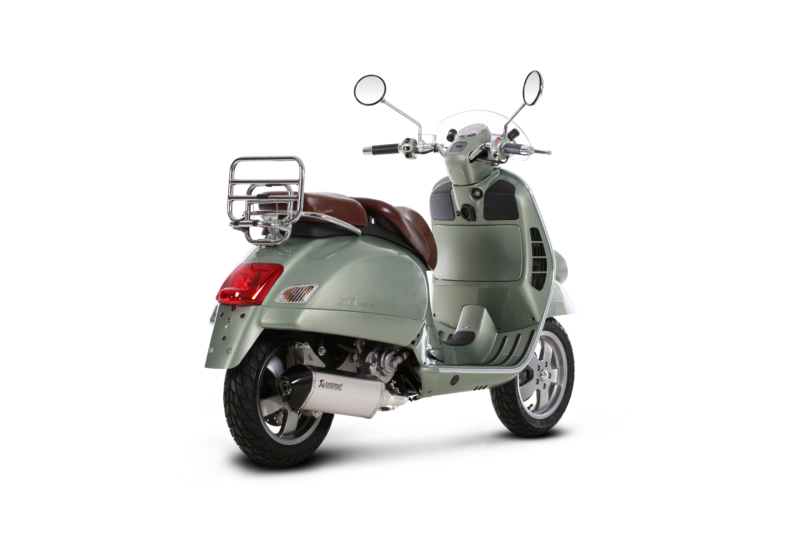 Akrapovic took the Vespa scooter success and began manufacturing exhaust systems to build upon it. Akrapovic exhaust systems are made from world-class component materials, which ensure that your Akrapovic exhaust will not only be well-crafted, lightweight, and beautiful, but will also be durable for decades to come. Each Akrapovic exhaust is custom designed to provide the perfect stylistic complement to the Vespa scooter for which it is designed, and tested and tuned to ensure that it offers performance benefits as well as an improved exhaust tone.
Free Shipping

Stainless Steel Slip-On Muffler with optional Catalytic Converter for the 2006 and newer Vespa GTZ 250, 2009 and newer GTS 125, 2005 and newer GTS 250, and 2008 and newer GTS 300 The Slip-On is the first stage in transforming your Vespa scooter exhaust system and providing extra performance. In addition to increasing your power, the Akrapovic Slip-On system gives your scooter a distinctive deeper sound and also changes its visual appearance thanks to Akrapovic's brilliant conical muffler design. Even from afar you can see and hear that this is no mass-produced system. This system was developed based on rich racing heritage and devlopment experience and the result is a product that suits a Vespa scooter perfectly. Installation is a snap. EC type-approval is valid only when optional catalytic converter is installed. Note: The Akrapovic exhaust system is not compatible for combination with the Vespa original chrome kit or rear side protection. Performance gains from the Akrapovic Slip-On exhaust are noticable throughout the entire RPM band for the Vespa GTZ and GTS scooter line. Gains are found in the midband area where most driving is done, with peak improvements coming in at .6HP and .5 lb/ft of torque right at 7000rpm. The Akrapovic exhaust also helps performance by shaving five pounds from the Vespa scooter's overall weight. This system is also available with an Akrapovic exclusive performance oriented catalytic converter where you get all the sound and performance upgrades you're used to with Akrapovic exhaust system while also ensuring your Vespa remains EC Approved. The catalytic converter is a honeycomb metal structure which incorporates precious metals (palladium, rhodium and platinum) into its surface. These metals convert the poisonous carbon monoxide and unburnt hydrocarbons found in exhaust gases into non-toxic carbon dioxide and water vapour.
Vespa Akrapovic Exhaust System
Minimal Price: $ 494.95 494.95