Yamaha Akrapovic Exhaust System
---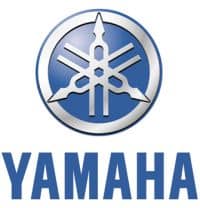 Yamaha Akrapovic Exhaust
Akrapovic Performance Exhaust Systems for Yamaha Motorcycles
Whatever sort of motorcycle it is you're looking for--whether it's a deft and agile off-road bike, an efficient scooter, or a screaming performance rocket of a road bike--Yamaha makes a brilliant machine that's perfect for you. At the head of the Japanese motorcycle movement that took the world by force, the Yamaha Corporation started making motorcycles in the 1950's and haven't looked back since. Today, they are among the world's most popular and recognizable motorcycle brands.
Since 1950 Yamaha has been impressing and expanding in the motorcycle business, and today their bikes win races and are lauded with accolades and awards in every category imaginable. Yamaha has built this reputation and won these awards on the brilliance of their vehicles, each one embodying the Yamaha standards of beauty, durability, quality, and performance. Every Yamaha owner expects the best and buys a Yamaha. This expectation is exactly why an Akrapovic exhaust is the perfect pairing for a Yamaha motorcycle.
Just like every Yamaha, each Akrapovic exhaust is manufactured from high quality component materials. These materials ensure that every Akrapovic is a premium quality exhaust piece that will remain in fantastic shape and condition for the life of your vehicle. Every Akrapovic exhaust system is custom designed for the vehicle it's intended for as well, ensuring that it's a work of art which complements your bike perfectly thanks to Akrapovic's world-class industrial designers and their unique and patented conical muffler design.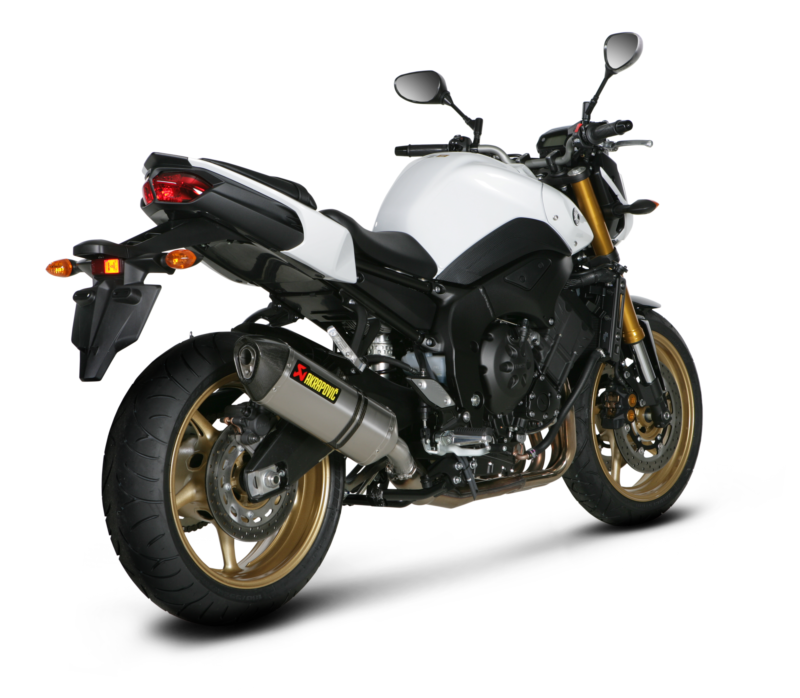 To finish off every system, Akrapovic tests and retests each system in both their extensive laboratory and on the track. This results in an optimized exhaust system that provides your Yamaha motorcycle with performance gains across the RPM range, as well as a powerful and impressive exhaust tone that crescendos upwards to an incredible peak. All of these aspects come together to make an Akrapovic exhaust the perfect pairing piece for a Yamaha motorcycle owner that wants to transform their bike in to an even more impressive and complete automotive package.

Yamaha Akrapovic Exhaust System
Minimal Price: $ 924.91 924.91