2010-2015 Camaro Engine Bay Dress-Up
---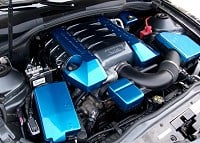 2010-2015 Camaro Engine Bay Dress Up
Aftermarket Engine Bay Dress Up Modification Accessories for the 2010-2015 5th Generation Camaro
The LS engine packed inside the bay of your Camaro is an absolute work of automotive engineering art. It's one of your favorite things to show off when impressing people with your car--whether you're showing it off by outpacing them from a stand-still or with the car stopped and the hood open--and as such, could always use a little more pampering. These brilliant modification pieces, crafted from the highest quality stainless steel, chrome, aluminum, and carbon fiber components, will really provide some extra visual *pop* to your Camaro engine bay. Dress up your Camaro for fun and for show, and help make your car stand out even more from the rest of the crowd.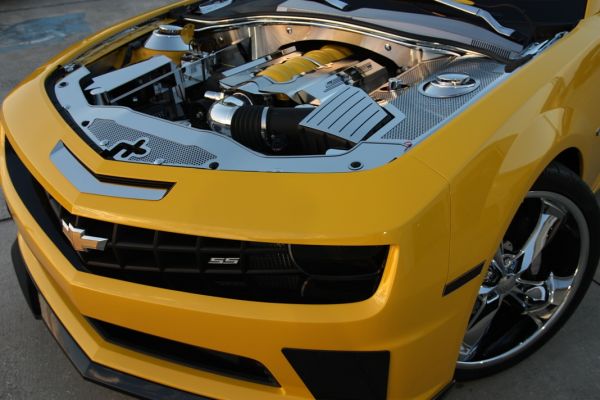 We pride ourselves in our extensive and quality catalog of Engine Bay customization products for the Chevrolet Camaro, and when shopping with us at Southern Car Parts you can rest assured with the knowledge that you're getting the finest products at the best prices. Whether you're looking for Camaro Carbon Fiber Engine Pieces, Camaro Stainless Steel Engine Pieces, Chrome Camaro Engine Pieces, or any other product to spruce up the visual look and style of your Camaro engine bay we've got it and offer it at great prices from the finest manufacturers. Each and every product in our Camaro Engine Bay Dress-Up Catalog, from Camaro Fuel Rail Covers to Stainless Steel Camaro Fluid Cap Sets, goes a long way towards crafting the perfect finished look indicative of an award-winning Camaro show car.
One must not overlook our huge selection of custom painted engine covers. Ranging from fuel rail engine covers, to the accessory covers like fuse box, coolant tank and more. We even offer special custom painted billet engine caps for the 5th Gen Camaro.
2010-2015 Camaro Engine Bay Dress-Up
Minimal Price: $ 29.95 29.95