1953-1962 C1 Corvette Parts
---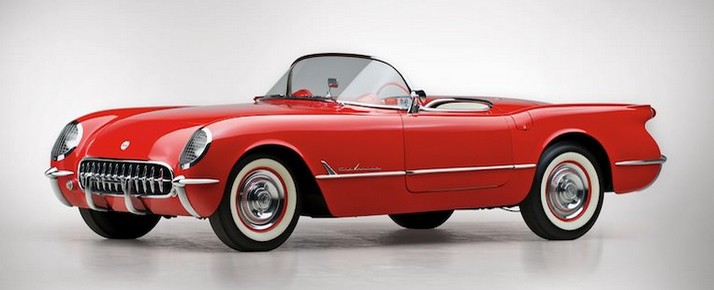 1953-1962 C1 Corvette Parts
Pick up C1 Corvette accessories from Southern Car Parts – you'll be glad you did. We supply an unbeatable selection of C1 Corvette parts from the top brands. Plus, our C1 Corvette accessories are available at the lowest prices, guaranteeing that you won't have to break your budget to enhance your vehicle's appearance and performance.
Browse Our C1 Corvette Accessories
Our C1 Corvette parts for sale ensure that you can purchase high-end accessories at the best prices.
For the latest and greatest interior components, check out our interior C1 Corvette accessories. We offer carpet floor and cargo mats, console accessories, headliners and much more, ensuring that you can enhance your C1 Corvette's interior. Also, our C1 Corvette parts come from proven manufacturers, guaranteeing optimal quality.
If you want to reinvent your vehicle's interior, explore our exterior C1 Corvette accessories. Our C1 Corvette exterior parts collection features decals, emblems, grilles and other top-notch accessories. As a result, you should have no trouble transforming your C1 Corvette's exterior into a dazzling masterpiece.
Let's not forget about our C1 Corvette engine bay accessories, either. If you're searching for innovative ways to boost your C1 Corvette's horsepower, we supply first-rate parts that will allow you to do just that. Furthermore, we will make it simple for you to find the best ways to make your C1 Corvette's engine roar day after day.
At Southern Car Parts, we're committed to providing all of the C1 Corvette parts that you need to keep your vehicle looking and performing great. Our C1 Corvette accessories selection is updated regularly, and we constantly search for ways to fulfill your vehicle requests as well.
As part of our ongoing devotion to our clientele, we guarantee that you will be fully satisfied with our C1 Corvette accessories. If you are dissatisfied for any reason, you can return any product within 30 days of purchase as long as you have the original packaging and the product is in new condition. That way, we guarantee that you can purchase C1 Corvette parts that will deliver the desired results any time you shop with us.
Select Southern Car Parts for C1 Corvette Accessories
C1 Corvette parts and accessories sometimes can be difficult to locate. Fortunately, there's Southern Car Parts, a leading supplier of C1 Corvette parts.
At Southern Car Parts, we understand that buying inferior C1 Corvette parts is not an option. As such, we go the extra mile to serve you in any way we can and will do everything possible to ensure that you can purchase the best C1 Corvette parts.
In addition, we employ a 12-man crew that is all about automotive improvement. Our team is happy to respond to your C1 Corvette parts concerns to help you pick up the perfect accessories for your vehicle. We'll also ensure that you can buy deluxe C1 Corvette parts at prices that meet your budget.
Shop with Southern Car Parts, and you can purchase high-end C1 Corvette accessories.
1953-1962 C1 Corvette Parts
Minimal Price: $ 1.99 1.99