C1 Corvette Engine Bay Parts
---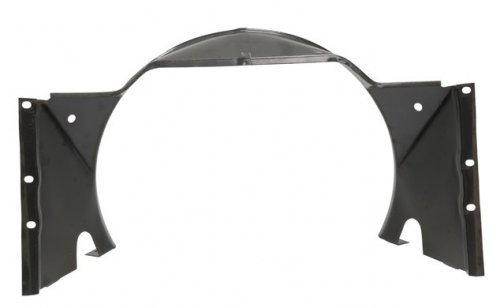 1953-1962 C1 Corvette Engine Bay Restoration Parts
At southern car parts, we have everything you need to restore your C1 Corvette. When Chevrolet launched Corvette, it became the talk of the town. This car was the beginning of "solid-axle" generation of Chevrolet and never disappointed. Even today C1 Corvette is popular and has its own class. That is why we are witnessing a trend of more and more people opting for the restoration of their old C1 Corvettes.
If you own a C1 Corvette, the first generation of Corvette sports car, and want some restoration makeover being done on it, then you must check out Southern Car Parts.
We have an array of 1953-1962 Corvette restoration parts through which you can magically turn your oldie into a new beast. Chevrolet's has always created good-looking cars, hence during restoration; the major work has to be done under the bonnet. We keep on updating our collection of Corvette restoration parts to make sure that our every customer finds what he or she wants. Updating means both in terms of new brands as well as new parts. We have everything from battery trays to radiator shrouds, and even the radiator core supports for your C1 Corvette.
All the restoration parts you will see in our online store are 100% genuine and come with manufacturer warranty. By adding these to your C1 Corvette, you will see a new version of your car, which is stronger and powerful than before. When you select a product at our online store, you get an option of asking any questions about the product. Our team of experts will try their best to answer your queries in the least time. In case you have any queries, do not hesitate to ask. We will try our level clear all your doubts and make your restoration a successful affair. No matter which part of the world you are ordering from, we will ship your order to you, and that too for free. Take a look at the various restoration accessories here.
C1 Corvette Engine Bay Parts
Minimal Price: $ 18.00 18