2015-2017 6th Generation Ford Mustang
---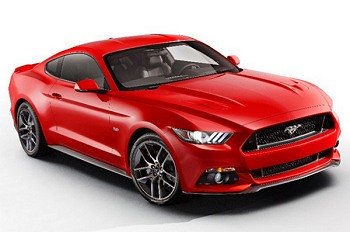 Shop 2015-2017 Ford Mustang Accessories and Performance Parts
Your sixth-generation Mustang is probably one of your pride in joys in life. They're fun to drive, they're cool looking, and let's face it, they're a cornerstone of the American car show, car cruise and racing culture. But here at Southern Car Parts, we know that you wouldn't be a true Mustang enthusiast if you weren't thinking about adding on some extra 2017 Mustang accessories and performance parts.
Ever want to add a little extra sportiness to the look of your Corvette? Take a look through our C7 Corvette rear spoiler inventory to find a spoiler that fits perfectly with the style of your sports car. Here at Southern Car Parts, we carry Z06, Z51, ZR1 spoilers and more. Whether you are looking to go bold or go home or you're looking for something more sleek and low key, we have a whole slew of options for you to choose from.
Adding an aftermarket C7 Corvette rear spoiler to your base Corvette just doesn't add a sportier look to it, but it also adds to the performance and drivability of your Corvette. Not every Corvette owner will be looking to do competition driving with their prized possession, but we know some of you out there want to push the limits and see what your Corvette can do. A carbon fiber 2014 Corvette rear spoiler from APR performance can really help you keep control of your car better at high speeds. Not only will a rear spoiler help keep your car more steady by forcing more pressure on your rear wheels for better traction, but it will also help when going in and out of turns. The downforce a C7 Z06 rear spoiler creates will keep your rear end from wanting to slip out from under you when cornering letting you take turns at higher speeds.
Add Style With a C7 Corvette and Z06 Rear Spoiler
If you like the original Z51 C7 Corvette spoiler on your Stingray and you don't want to remove it but you still want and need Z06 rear spoiler performance, then maybe our C7 Corvette Z51 Bolt-On Wicker Spoiler Conversion Kit would be a very sensible way to go. These kits allow you to keep your original spoiler installed, and you can simply bolt on the conversion kit giving you the look and downforce that you would get from a C7 Z06 rear spoiler.
We deal with the best manufacturers in the business so that when you get a C7 Corvette Z06 Z07 Stage 3 Style Painted Rear Spoiler from us, you can feel safe in knowing that you will receive all of the hardware needed for installation and fitment will be perfect. APR Performance, ACS, Trufiber are just some of the well-respected high-quality brands we deal with.
Whether you need a spoiler for show, performance or show-and-go, we can help you out here at Southern Car Parts. Choose from some of our carbon fiber C7 Corvette rear spoilers or you can go with our painted ABS plastic spoilers, either way you go, the change of appearance anaftermarket 2015+ Corvette rear spoiler will give you is well worth the effort.
2015-2017 6th Generation Ford Mustang
Minimal Price: $ 9.95 9.95