Home

/

2015-2017 Ford Mustang Exterior Parts
2015-2017 Ford Mustang Exterior Parts
---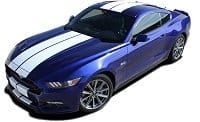 2015-2017 Mustang Exterior Parts & Accessories
There are not too many Mustang owners out there that are just happy with a completely stock look. With so many great 2015-2017 Mustang exterior accessories on the market today, why would anyone just want to look plain? Southern Car Parts is a great place to search for the perfect 2015-2017 Mustang exterior mods that can take your muscle car from looking plain jane to looking exciting to drive.
2015-2017 Ford Mustang Exterior Parts
Minimal Price: $ 44.95 44.95
You have no items to compare.