2015-2017 Ford Racing Parts
---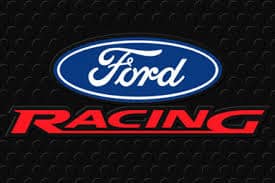 Browse Ford Mustang Performance Parts
Some Mustang owners see their sports car as more of a race car than a cruiser or car show winner. Mustangs have always had a huge presence in all sorts of automotive racing sports, so it makes plenty of sense for us here at Southern Car Parts to offer our customers a wide variety of Ford Mustang performance parts. From getting more horsepower and better handling to making sure you can stop as efficiently as you can take off, we have the Ford performance parts you need to look and drive like a rock star out on the track.
Adding high-output Ford Racing parts is always the way to win more races. A 2015-2017 Ford Ford Mustang GT350 Coyote Intake Manifold is a great way to force in a lot more air and fuel than your stock manifold can. Designed and built by Ford Racing, these Ford Racing parts will accommodate and work great with any other performance upgrades you have done to your Mustang. If that seems a little mild for you and you want bigger performance gains, then you can always go with a 2015-2017 Ford Mustang Supercharger Kit 670 HP by Roush that uses 9 PSI of boost and can still run on 93 octane pump gas. This kit comes with all the hardware you need to install it and can be done right in your driveway. Now, if your mechanical skills are lacking or you're lacking in tools, you should probably seek out some professional help. And you should be known that there are some computer turning issues that will have to be addressed before max performance can be achieved.
Upgrade With Ford Performance and Racing Parts
With extra power comes extra responsibilities when it comes to handling the beast you are building. Southern Car Parts offers plenty of suspension upgrade packages to help you keep your Mustang under control. Check out our 2015-2017 Ford Mustang Performance Track Handling Pack and other Mustang racing parts. Our 2015-2017 Ford Mustang Track Strut and Shock Kit is part of our track handling package and designed to give you absolute control over your vehicle when driving at high speeds, cornering at high speeds and even helps you get better traction when you go full throttle from a dead stop.
You'll also find these Mustang accessories offer you a 1" drop giving you a lower center of gravity and a more aggressive race car look. Our inventory offers you plenty of ways to upgrade your suspension for better performance, from half-shaft upgrade kits and control arms to custom
knuckle and hub kits for the FR3 suspension, if you're in need of making some suspension upgrades for performance reasons, we are your one-stop shop.
Parts for your Mustang's brake system is another huge part of controlling your powerful sports car. If you plan on going fast, you need a way to stop just as fast. Our 2015-2017 Ford Mustang Performance Pack 6-Piston Front Brake Kit will ensure that when you need the stopping power of a race car, you have it.
We have lots of rear end Mustang performance parts that can help your rear end put up with the punishment that it receives when racing. Aftermarket ring and pinion gears, 2015-2017 Ford Mustang Traction-Lok 8.8-Ince Differential and other great products can make sure that when you launch hard, you get the power to the pavement without breaking something.
If going fast is what you are planning on doing with your Ford Mustang than you need to upgrade with some of our Ford performance parts. Although Mustangs already come off the assembly line as pretty fast sports cars, to keep up with the competition or beat the competition, sometimes you need to go the extra mile. You need those upgraded exhaust systems and bigger and better air intake systems to give your engine the breathing power it needs to perform. Ford Racing produces the type of parts that are designed to work seamlessly with your Mustang so you get the most out of your upgrades. Browse our inventory of Ford performance parts and you'll see that there is plenty you can upgrade. From engine performance to handling and braking - racing is fun, but winning is better - and Southern Car Parts is here to help you do both.
2015-2017 Ford Racing Parts
Minimal Price: $ 36.00 36