C1 Corvette Exterior Parts
---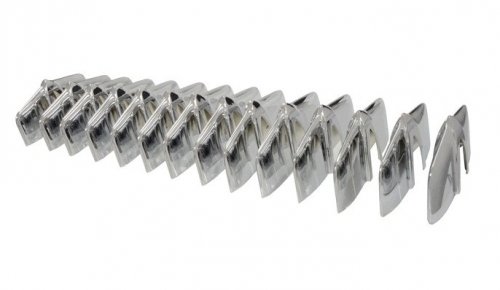 C1 Corvette Exterior Parts
At Southern Car Parts, we have a huge assortment of exterior accessories for the 1953-1962 C1 Corvette. This is to make sure that every customer that visits our online store finding what he or she is looking for. We are an aftermarket where you will find everything ranging from Grille Teeth Package and door handles to break drums and hubcaps. All these products come from the house of renowned manufacturers and dealers. We ensure great quality and offers, manufacturer's warranty on all our products.
Restoring old cars is a trend that is exhilarating the people across the globe. Do not let your 1953-1962 C1 Corvette be short of any goodness to compete in the restoration race. The major part of our first-rate collection of exterior parts is stocked up on a weekly basis so that you by no means return empty handed from our store. Corvette is known for its looks and class, and these handpicked exteriors will add glory to its beauty. It is like giving life to a piece of art. From adding a few practical changes to your 1953-1962 C1 Corvette to giving it a complete makeover, all is possible with Southern Car Parts products.
The advantages of purchasing from us are no less. First of all, your selected products will reach your doorsteps, with minimal shipping cost. This is when we have shipping available to over 100 countries. We are giving more than enough options for your first generation Corvette, giving you the choice of restoring just a few parts or giving it a new life through a complete makeover. The automotive parts that you will see in our online store are 100% genuine and come with a warranty. In case you have any queries, let us know. Our customer care executive will get in touch with you to clear all your doubts. Take a look at the miscellaneous exterior accessories here.
C1 Corvette Exterior Parts
Minimal Price: $ 1.99 1.99