2016-2018 Camaro Apparel
---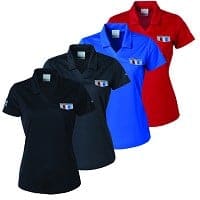 2016-2018 6th Generation Camaro Apparel and Clothes
If you want to show your 6th Generation Camaro pride then you will want to be sure to checkout our complete line of apparel. From hats, to shirts, to jackets and more. Whatever personal clothing item you are looking for, chances are we have it.
The FIFTY Camaro represented the great success of the Camaro line. So the crew at Southern Car Parts thought it would be great to source the best apparel available. We are proud to offer a complete line of FIFTY logo Camaro clothing. From hats, to jackets, t-shirts to hoodies. Our FIFTY line of 6th Generation Camaro apparel is vast and unique.
As the 6th Generation Camaro continues to change in each model year we continue to add to our product line. Many of our accessories are offered with different logos, including SS, RS and the ever popular 2016-2017 Camaro script.
Minimal Price: $ 19.95 19.95