2016-2018 Camaro Air Intake Systems
---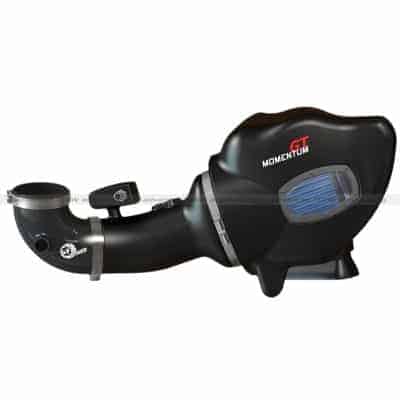 2016-2018 Camaro 6th Generation Air Intake Systems and High Flow Air Filters
The Chevrolet Camaro is a muscle car that has been built to fill your nerves with excitement. With its immense power, thr 6th Generation Camaro is all set to rule in terms of performance and durability. When you get your foot on the accelerator, you know that you've got a heavily engineered vehicle which is capable of some exciting performance. But have you ever considered improving that thrill at a low price? Just in case you haven't then you have landed at the right place.
Top Cold Air Intakes from all leading manufacturers like Airaid, aFe Control, Green, Cold Air Inductions, Inc and K&N
Southern Car Parts is known in the aftermarket for its great collection of parts and accessories. We flaunt a bevy of many cold air intakes from trustworthy brands like AFE Control, K&N Filters, Green, Air Aid and more. If you want to give your Camaro 2016/2017 a little more horsepower then you can't go wrong with any of our Cold Air Intake Systems that are available for Camaros of all ages and suit budgets of all sizes.
Upgrading your 6th Generation Camaro air intake with an aftermarket product will make some important and noteworthy differences to your car. A boosted intake will provide you with better fuel usage in order to save you money, increased engine power and better throttle response. This means that an already tough Camaro becomes tougher, quicker and more responsive while at the same time it actually saves you fuel costs. The high flow air filters mean putting more air into the engine without having to worry about anything that can cause damage, getting into it. And the best deal is that even with this long list of features, an intake which boasts an advanced filtration technology won't cost you much!
Why Choose an Aftermarket Air Intake For Your 2016-2018 Camaro
Engineered to increase horsepower and torque

High flow air filters at low cost

Improves restrictive factory air intake system

Easy to install performance kit

Enhanced Engine Sound

Cleaning not needed up to 100,000 miles of use
Add more horsepower to your 6th Generation Chevrolet Camaro with a Southern Car Parts air intake system.You can find a large range of them here.
2016-2018 Camaro Air Intake Systems
Minimal Price: $ 64.99 64.99