Ford Raptor Exhaust Systems
---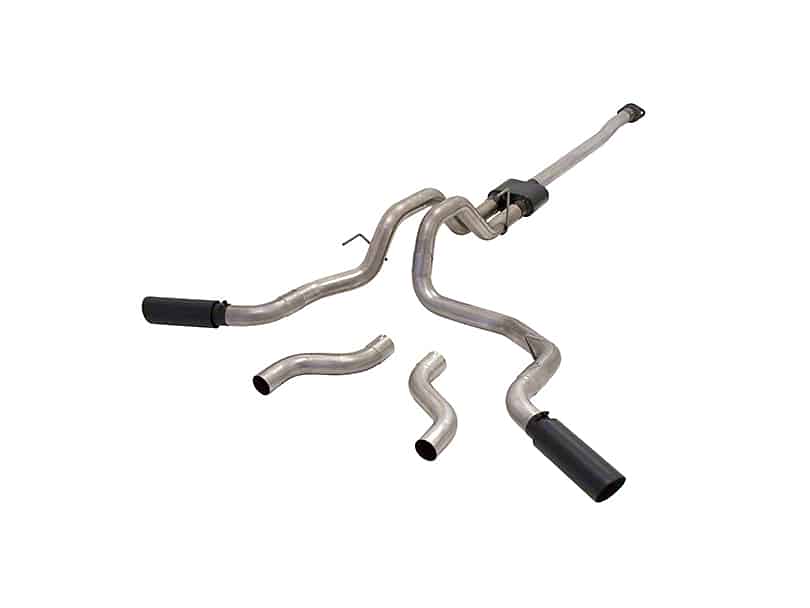 2017 Ford Raptor Exhaust, Tips, Headers and Systems
Great Sounding and Performing 2017 Ford Raptor Exhaust and Accessories
More so than any other engine setup, turbocharged engines need to get rid of their exhaust as efficiently as possible to achieve high horsepower outputs. But like most vehicles, your stock 2017 and 2018 Raptor won't come stock with the highest performing exhaust systems on the market. That's where Southern Car Parts can help! Our 2017 Ford Raptor exhaust system inventory is packed with solutions to help you find an exhaust system that helps your Raptor achieve better performance and a sound that you will appreciate.
From 2017 Ford Raptor headers to 2017 Ford Raptor exhaust tips and everything in between, you can find every exhaust upgrade you need for your Raptor right here with us. We work with the best manufacturers in the industry to offer you the highest quality exhaust systems. We offer brands like Borla, Magnaflow and aFe which offer some of the highest-quality materials on the market such as 409 stainless steel. If you're looking for a deep rumbling exhaust system sound, we recommend a set of 2017 Ford Raptor long tube headers that run back to a pair of 2017 Ford Raptor cat-back exhaust dumps. No need for a pair of exhaust tips for your 2017 Raptor with this system. It's made for pure performance and sound!
More 2017 Ford Raptor Exhaust System Options:
We also offer much tamer options. Our Borla Sport 2017 Ford Raptor dual exhaust system can offer you a more smoother and fined tuned sound. If you plan on simply cruising in your Raptor, then this is probably the best way to go. It's common for a truck enthusiast to want the biggest and loudest 2017 Ford Raptor exhaust on the market at first. It sounds like a good idea until you're driving to work every morning wishing you could just listen to the radio at a normal volume level.
There is a third option in between a reasonable sounding great performing exhaust and an all out monster sounding exhaust. Our 2017 Ford Raptor exhaust cutouts allow you to enjoy the sweet sound of a practically non-existent exhaust system when you have the exhaust cutouts open. This way, you can cap up the cutouts and let the exhaust exit all the way back to your 2017 Ford Raptor exhaust tips.
So when it's time to start shopping for the best exhaust system for your 2017 Ford Raptor, Southern Car Parts is a great place to start. Our 2017 Ford Raptor exhaust systems offer you the best prices on the web with the highest quality brands and materials.
Ford Raptor Exhaust Systems
Minimal Price: $ 29.95 29.95