Home

/

Billy Boat Chevrolet Exhaust
Billy Boat Chevrolet Exhaust
---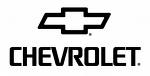 Chevrolet Billy Boat Exhaust
Southern Car Parts is a proud owner of a huge collection of aftermarket goods that cater to the needs of most car owners. No matter what you drive, we keep you covered. From Camaros, Mustangs, Challengers to Raptors and Corvettes, we have something for all. The variety is so extensive that you don't find something on our website, probably you won't find it anywhere else in the market. All our goods are of the highest quality and are priced at the best prices around. So you can rely upon us completely, in case you're looking to enhance the beauty or performance of your car as we only carry products from top-notch manufacturers.
Since 1989 Billy Boat Performance Exhaust has designed, tested, and manufactured the highest quality stainless steel exhaust systems available in the market today. They originally specialize in Porsche 911 performance exhaust systems, oil coolers and intercoolers. B&B also introduced the Tri-Flo line named after its unique 3-in-1 Porsche header. Today, Billy Boat continues to develop the highest performing exhaust systems of all times for most sports cars, trucks, and SUVs. They are known to deliver products that fit and perform to an unmatchable level of standards.
From various products like Billy Boat Camaro LS1 exhaust System (98-02) to Billy Boat 5.7 V8 Camaro exhaust system, the engine of your Camaro is completely covered. These exhaust systems will not fail in breathing more air into your engine and bringing it to life. It is also important to be alert while buying something for your dear car. The market is full of dupes and frauds. Be careful and choose brands that are trusted worldwide like Billy Boat. We offer free shipping and believe in 100% customer satisfaction, so don't think twice before contacting us. You can browse the category of Billy Boat Camaro Exhausts here
There are no products matching the selection.
Billy Boat Chevrolet Exhaust