C2 Corvette Engine Bay Products
---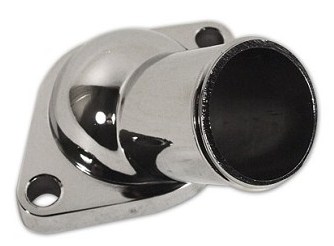 1963-1967 C2 Corvette Engine Bay Restoration Parts
At Southern Car Parts, we have all that you need to restore your 1963-197 C2 Corvette. Chevrolet has always been known for the creating cars with beautiful bodies and potent specs. The powerful engine of Chevrolet C2 Corvette has been unanimously appraised for its performance. Chevrolet is not a company that will make a car and then sells it as it is for years, they believe in updating. This is the reason why from 1963 to 1967, Chevrolet C2 Corvette came in 12 different engine variants, whose horsepower ranged between 250hp to 435hp.
If you own a C2 Corvette, the second generation of the Corvette sports car, and want restoration work to be done on it, then you must check out Southern Car Parts. We have a wide range of 1963-1967 Corvette restoration parts by means of which you can add a new charm to your old car. Chevrolet's is known for creating cars that have beautiful bodies, hence during restoration, the most important work has to be done beneath the bonnet. The engine is the powerhouse of a car, and if that is in good shape, then your car is going to run smoothly for a long run. We have all that you need to turn your Corvette into a beast.
For the engine, we have OE style horns, oil pan block, battery shield, and much more. All these parts are 100% genuine and come with manufacturer warranty. By installing these to your C2 Corvette's engine, you will turn your car into its stronger and more powerful version than ever before. All our products are shipped free of any shipping charges to over 100 countries. If you have any query regarding the products, do let us know. Our customer care executives will be more than happy to help you. Take a look at the various engine bay products here.
C2 Corvette Engine Bay Products