C3 Corvette Emblems
---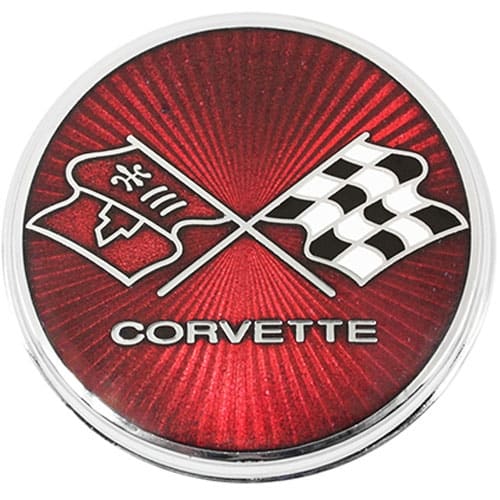 C3 Corvette Emblems
The Chevrolet C3 Corvette has undoubtedly been one of the most successful and most beautiful Cars made by Chevrolet. The interiors of this sports car were new and unique for its time. Chevrolet has always been a reputed brand known for its value, performance, and durability. It is not just another company, it is a carried heritage. Having a Chevrolet car brings a sense of pride with it. The third generation of Chevrolet Corvette sports car remained a hit for almost a decade and a half.
C3 corvette's emblems have got a lot of attention during their times for their stunning looks and design. It was this time when corvette cross flags symbol became synonymous with its brand name. The change in this one from previous generations was that this time the symbol was colored and the crossfire injection emblem was plain. These emblems are not just pieces of metal; they talk for the rich past of Chevrolet. There is nothing worse for a 1968-1982 C3 Corvette owner, than losing its emblem. It takes away the essence of its brand away from it. But, if you have lost your car's emblem, then Southern Car Parts is the place to be. All the car emblems available at our online store are 100% genuine.
We at Southern Car Parts are not just another aftermarket products seller; we are a team that is passionate about cars. We try the best of our efforts to make you have the best shopping experience of your life. Our customers often get confused in selecting the products, because we have all the renowned brands. So in other to make it easy for them, we have a comparison feature, where you can compare the different products and select the one that suits your requirements the best. All this at the very best prices and low and free shipping, what else do you desire for? Take a look at the 1968-1982 C3 Corvette emblems here.