C3 Corvette Engine Bay Parts
---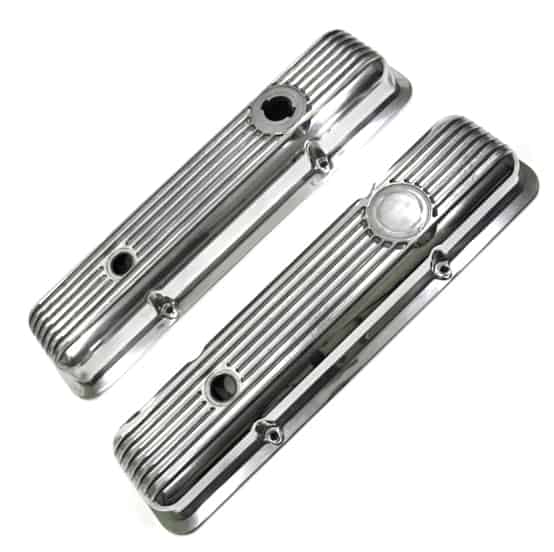 C3 Corvette Engine Bay Parts and Accessories
If you own a C3 Corvette that hasn't seen a restoration in a while, your engine bay could probably use a little work. Southern Car Parts is here to help by providing you with easy access to our C3 Corvette engine covers, parts and accessories.
It seems like anything ever made for a Corvette has a price markup just because it carries the brand name. Lucky for you, we don't feel that's the way the aftermarket automotive industry should work. We do our best to make sure we offer the lowest prices possible on all of our C3 Corvette engine parts. It's tough enough to find the parts you need and it's even tougher not to break the bank when you go to buy them. We know. Anytime you are fixing up an older vehicle, you are already going to spend a lot of time and money. We hope that our extensive and well-priced selection of C3 Corvette engine accessories will help you get your engine bay ready for show time.
Dress Up Your C3 Corvette Engine Bay
With the best prices on the web and only the highest quality manufacturers in the business, we guarantee you a one-stop shop for all of your C3 Corvette engine bay dress up needs. Parts like our radiator supports, bumper anchors, flexible air-intake ducts, headlight vacuum line check valve and more are the type of parts you'll find when you browse our inventory.
Our aluminum C3 Corvette engine covers for your valve train are a great way to bring a lot of shine to your under hood. It's a classic look that - even to this day - has far from gone out of style. If you are after a clean engine bay look, check out our C3 Corvette engine bay reservoirs. Original parts usually came with a yellow tint to them and only turn darker yellow as the years pass. Replacing these reservoirs with white reservoirs really helps bring out the color and sparkle of an older car's engine compartment.
Trust is a big issue in the aftermarket automotive business. Southern Car Parts would like to think that all car guys out there can be trusted. We want to assure you that we are the company you can count on. We have been trusted for many years by our customers and have provided the best C3 Corvette engine bay parts on the market and more. There may be a lot of parts out there that flood the Internet, but when you're trusting someone with C3 Corvette engine performance parts you need to be sure you're getting quality. If you've checked out your engine bay lately and you don't like the look of your C3 Corvette engine covers, parts or accessories, then it's time to look through our inventory. We are here to help you find what you need with C3 Corvette engine dress up kits and beyond. Southern Car Parts also has a knowledgeable staff you can ask for help with any questions. Feel free to call us at 1-888-631-1433. We'd love to help.
C3 Corvette Engine Bay Parts
Minimal Price: $ 6.98 6.98