C4 Corvette Exterior Parts
---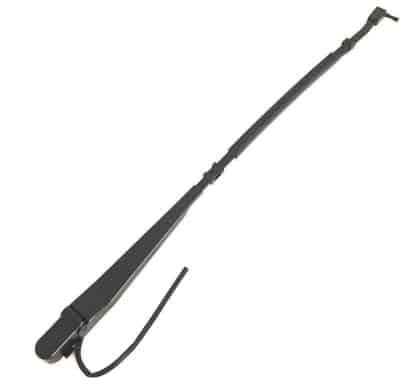 1984-1996 C4 Corvette Exterior Body Parts and Accessories
It's hard to believe that it was over 30 years ago when the first C4 was introduced to us. That can only mean one thing, your C4 Corvette could be in desperate need of some serious upgraded C4 Corvette exterior parts. Here at Southern Car Parts, we got you covered. We can help you find everything from cosmetic modification to mechanical replacement parts. Southern Car Parts has you covered, whether you have a specific vision of C4 Corvette carbon fiber accessories adorning your car, or are just browsing to see what's out there for your Corvette. It's tough to keep our older cars on the road and running right, but with the correct amount of maintenance and the right parts, your Corvette can still run as if you were driving right off the lot.
Here at Southern Car Parts, we deal with the industries leading manufacturers to ensure that all of our C4 Corvette body parts are correct direct replacements to your vehicle. We know that parts like our weather striping and Targa top seals have to fit perfectly or they won't be able to do their job. The last thing we want is one of our C4 Corvette exterior parts failing on you leaving you with a bigger problem than you started with. We also use top manufacturers for all of our C4 Corvette exterior parts because we also believe in safety. If you install one of our head light motor gear packages and it doesn't work properly, that could be a problem for everyone.
We also use top manufacturers to help you fix some of your cosmetic problems. Some of our C4 Corvette trim packages can really help bring your beloved sports car right back to life. Our ZR-1 wheel center caps can be a great upgrade to your Corvette. No one said you have to drive a ZR-1 to dress it up like one. You can also try our colored domed front and rear bumper lettering kits. These C4 Corvette trims can really give your Corvette the standout features that other Corvettes won't have.
Find the Right C4 Corvette Exterior Accessories
Protection of your Corvette to save you from future problems is always a great idea. If you have installed high-quality parts like C4 Corvette carbon fiber parts and accessories, you might want to think about protecting those precious parts from the elements when you're not driving it. A perfect way to do this is with one of our SoftShield car covers. Even if your Corvette sits in the garage, you will still find that your Corvette C4 body parts are at risk of being scratched, dented or otherwise harmed. It's easy to believe a garage is all the protection you'll need but accidents happen. Another great way to protect with our C4 Corvette accessories is with our mini front mask. These mini masks will help protect your Corvette from the road elements when you're driving without covering up half your hood like a lot of bras on the market do.
For all your C4 Corvette exterior accessories and part needs, browse our website or give us a call at 1-888-631-1433, Southern Car Parts loves to help!
C4 Corvette Exterior Parts
Minimal Price: $ 5.98 5.98