C4 Corvette Interior Parts
---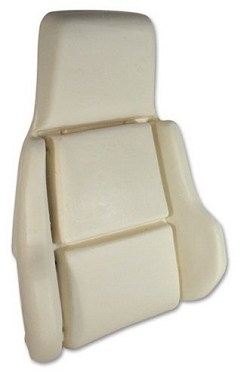 C4 Corvette Interior Restoration Parts & Accessories
Restoring any car can be a fun and exciting experience. It can also be so frustrating that you want to pull your hair out. We can't guarantee that you won't want to pull your hair out from time-to-time during your restoration, but if you're doing a C4 Corvette interior restoration is a little easier with Southern Car Parts.
Our C4 Corvette vintage interior parts section on our website can help you find even the hardest to find parts and accessories known to the Corvette culture. Foam inserts for your seats, switches, vents, dashboard components, brackets, door panel components, and door panels can all be found on our website. Plus, we have the convenience of shopping for your interior C4 Corvette restoration all in one spot from the comfort of your own home. One of the most time-consuming portions of any restoration is just finding the parts and making sure they are the correct ones. When you shop with us, we guarantee you will be purchasing the highest quality direct replacement C4 Corvette restoration interior parts on the market.
Let's Get You Started on Your Interior C4 Corvette Restoration
Southern Car Parts knows that C4 Corvettes aren't exactly a sought-after Corvette when it comes to those people that are looking for investment cars. If you're looking to do a C4 Corvette interior restoration and still want to keep its original integrity, Southern Car Parts can help you with that kind of restoration as well. We have C4 Corvette restoration interior parts that can help customize your interior. You can make color and emblem changes, floor mat changes, and be as creative as you want. Your own vision is what customizing is all about.
Whichever way you decide to go, what we really don't want you to do is pay for overpriced C4 Corvette restoration interior accessories from a junkyard or a private owner. A lot of times the parts you pay an arm and a leg for may not even fit when you get them home anyway. In the end, we feel buying brand new C4 Corvette restoration interior parts will make your life a lot easier and make the restoration a lot more fun.
If you're ready to have some fun minus the hassle of wondering where you're going to find those rare C4 Corvette vintage interior parts accessories then Southern Car Parts is here to help you out. Most of our parts have free shipping, and we guarantee your satisfaction. If you find our parts on the web for a cheaper price, give us a call and we will do our best to match them. We think that's a pretty good deal compared to searching junkyards and private owners - see if they'll do price matching.
C4 Corvette Interior Parts