C4 Corvette Interior Parts
---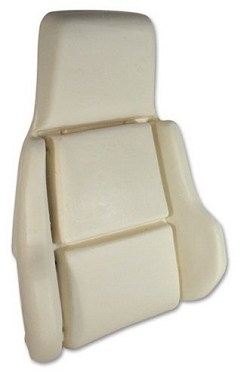 Find C4 Corvette Interior Parts and Restoration Upgrades
There are a lot of C4 Corvettes out there that need an interior restoration. The weather elements take a toll on the dash and the seats, and foot traffic takes a toll on the carpets and the floor mats. Other C4 Corvette interior parts just stop working altogether and a restoration is needed. Here at Southern Car Parts, we like to see those older Corvettes come back to life but realize it takes resources to make that happen. So to help out, we've put together a very extensive inventory so you will have a much easier time finding the much-needed parts you need to get your C4 Corvette interior back to show quality.
One of the first C4 Corvette interior parts you might notice that needs a lot of attention is the seats. Not only do the cushions start to lose their life but so does the leather. Sometimes the leather can be brought back to life, but when it comes to the cushions, when they're bad, they're bad for good. Our reproduction seat foam inserts offer you an easy way to bring your seats comfort and looks back to life. Door panels are another C4 Corvette interior restoration that needs to be done a lot. Doors take a beating. Every time you get in and out, they swing open and slam back shut. If you're noticing problems in this area, check out our 1984-1985 C4 Corvette Standard Door Panels in Blue. No matter your model year, we have door panels for every C4 year and in every standard C4 Corvette interior color.
Shop Top C4 Corvette Interior Parts and Upgrades
Buttons and switches can be a pain when it comes to the restoration of a C4 Corvette interior. The labels can get worn, or they can get lost or broken at any time throughout the years of use. Finding replacements for these small items isn't fun, but when you shop with us, you'll find that we offer reproduction buttons and switches for your dashboard, you're radio, door panels and other areas where you find these small items. No need to search high and low for these pieces when you can get them right here at Southern Car Parts. In addition to our C4 Corvette 1984-1989 Power Mirror Selector Switch, you'll find other hard to find C4 Corvette custom interior parts like door open latch bezels, dash vents, wiper switch control, sun visors, headlight knobs, steering flag emblems and more. Finding these types of C4 Corvette interior upgrades is what makes a Corvette restoration hard.
We also know that elections go bad and need to be replaced as well. Window motors, lights, relays and all kinds of good stuff can cause you big headaches as you work on your C4 Corvette interior restoration. But if you let us help you, you will be purchasing brand new parts that you know work and are direct GM replacements. That makes a huge difference from shopping placing like swap meets, junk yards, online private sellers - you never know what you might be getting yourself into. And even worse, usually in those situations, what you get - whether it fits or not - works or not - there are no returns, you're just stuck with the parts.
If restoring your C4 Corvette interior is supposed to be a project you enjoy, then you should take the steps that help you enjoy the journey. The first and the best step you can take is shopping here with us. We only deal with the best manufacturers in the business guaranteeing you a part that will fit and work for your year C4 Corvette every time. Even if you're not doing a complete C4 Corvette interior restoration, we're still the best place for C4 Corvette parts like floor mats, cargo organizer, leather shift knobs, Covercraft sunshades and more.
Don't leave yourself so frustrated searching for the C4 Corvette interior replacement parts you need that you end up giving up on your restoration. You'll find that Southern Car Parts has the biggest selection of C4 interior parts at the best prices on the web. If you don't see something that your Corvette needs, give us a call and we will help you find it.
April Fools Day is coming. Prank your friends opening a never ending fake update screen on their computer. Sit back and watch their reaction.
C4 Corvette Interior Parts