Home

/

MGP Caliper Covers
MGP Caliper Covers
---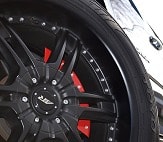 MGP Caliper Covers
Aluminum Caliper Covers for your Corvette, Camaro, Challenger, Charger, Mustang and all vehicles by MGP
Crafted from the highest quality Aerospace Grade Aluminum materials, these caliper covers are a fantastic way to enhance your vehicle appearance while also improving braking efficiency and capability. Caliper covers work wonderfully in help to reduce brake dust, while also diminishing brake fade and operating heat. In addition to these mechanical braking improvements, these caliper covers also look fantastic! Made for a large number of different vehicle lines, you'll certainly be able to find your performance vehicle's caliper covers within. Each cover is manufactured from the highest quality Aluminum materials before being powder-coated for a long-lasting, smooth, and gorgeous finish that enhances wheel appearance while also lasting for years to come.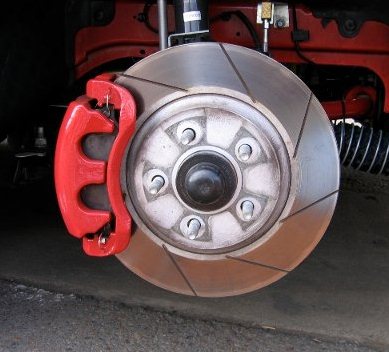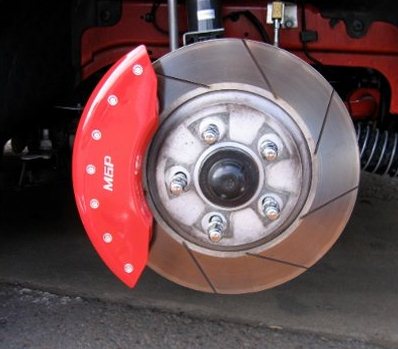 The Benefits of Caliper Covers:
Enhance Wheel Appearance

Reduces brake dust,
caliper heat & brake fade

6061-T6 aerospace aluminum
Free Shipping

Product Detail MGP Caliper Covers • Enhances your wheel appearance • Reduces brake dust and keeps your rims cleaner. • Simple Straight Forward Installation. Engineering Excellence • MGP Caliper Covers are laser cut from 6061-T6 aerospace aluminum. • Bridge union is TIG welded for strength. • Graphics applied using proprietary CNC high speed engraving techniques. • Hydraulically formed to fit OEM brake caliper configuration. • Patented stainless steel fastening system is secured with locking nut. • High quality powder coated finish for all-weather toughness and durability. Installation • Installation is approximately 10 minutes per wheel. No drilling, no grinding, no tape or adhesive, no paint, no cleaning and no messy prep work. All you need is a jack, lug wrench, 3/8" wrench and you'll be ready to roll in less than an hour. • Required clearance between wheel and caliper of 1/8 of an inch minimum (equal to the thickness of two quarters). Please verify clearance before submitting your order. Warranty • 3 year warranty against any manufacturer defects. • Made in the USA. Application: 2009, 2010, 2011 Hyundai Genesis
Minimal Price: $ 179.00 179
You have no items to compare.