Corvette C6 Accessories
---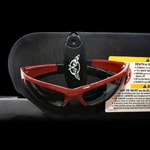 2005-2013 C6 Corvette Accessories
For so many people the Corvette is more than just a car, it's a lifestyle. And as much of a complete package as your car is right from the factory, many of our customers want something more to complement their amazing car. Don't limit yourself to the generic products you can pick up at any car parts store. Instead, check out the sizable collection of available accessories from Southern Car Parts!
We has all the gifts accessory items you'll love for yourself as well as your car enthusiast friends and family. You'll love Southern Car Parts selection of manuals, decorations and travel items that will allow you to show off your favorite brand while providing functionality. Southern Car Parts also offers gift certificates, they are the perfect gift for any occasion for the car enthusiast in your life.
Some of our more popular C6 Corvette accessories include drinkware and glasses. Here you'll find all kinds of cups, mugs, glasses and more, all featuring the C6 Corvette flag logo, Z06 logo or ZR1 logo. Other popular C6 Corvette accessories include signs, banners and even sunglases. If you are at a car show, you are sitting beside your Corvette then we think a set of matching C6 sunglasses are a must! Last, you'll find all kinds of bags, travel bags, backpacks and more. Anytime you are out and about then you can show off your C6 Corvette pride and joy with a bad that shows exactly what you drive.
Minimal Price: $ 16.99 16.99