Corvette C6 Car Covers
---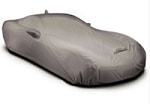 C6 Corvette Car Covers - Indoor & Outdoor Car Covers for Sale
The Best Selection of C6 Corvette Car Covers on the Web
Quality is the name of the game when it comes to protection of your sports car. Our C6 Corvette car covers give you the best protection for whatever your situation, when you shop our large inventory at Southern Car Parts. Whether you need a C6 Corvette outdoor car cover or a C6 Corvette indoor car cover, with brands like Coverking, Maxtech and Covercraft, your ride will always be protected.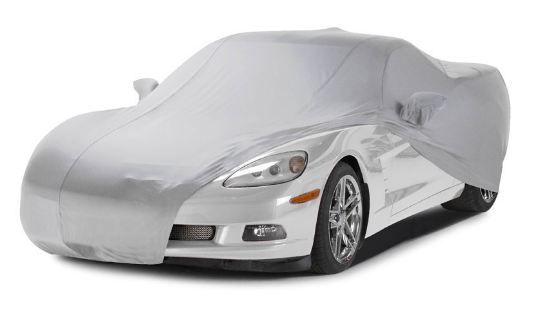 When shopping for a car cover for your C6 Corvette, you might want to consider some very important details before making a purchase. Since our car covers are ready to combat different circumstances, ask yourself things like where you will use the car cover the most. Some car enthusiast only use their C6 car covers at car shows or during transportation. Other car enthusiast may have a garage with tons of foot traffic where potential dangers to the paint job of your Corvette are lurking. Do you need to balance varying temperatures? Answering these questions will make a difference in the type of cover material you choose for your Corvette car cover.
You may also find yourself in a position where you have an actual garage but you just don't have the room to store your Corvette in it. If you are stuck having to leave your Corvette outside fighting the elements, it will also play a role in what kind of Corvette car covers you need to shop for. For the most part something like our three-layer indoor/outdoor car covers might be a great choice, if you think your Corvette is going to see a little bit of all of the above. With pockets for your side mirrors, elastic in the front and rear and tie down grommets, these car covers will stay in place for you through just about any kind of situation. Our C6 Corvette car covers offer the highest quality of protection, ranging from UV protection for the outdoors to the right types of materials to protect it from dust and debris indoors. In short, a C6 Corvette car cover is the best choice for your investment.
And if you're in need of a car cover that has a little extra sex appeal, Coverking offers different colored soft Nylon and Polyester, Stretch Satin C6 Corvette car covers. These car covers for your C6 Corvette offer you an elegant way to show off the curves to your Vette while it stays safely covered. It is an awesome option for car shows or garages, since people won't even have to ask what is under the car cover. They will just be able to tell.
Southern Car Parts also carries Stormproof car covers, letting you pick from solid or two-toned car covers to match your Corvette perfectly. To find the best C6 Corvette car cover for you that fits your situation, browse our inventory or give us a call, We are always here to help.
Why a custom fit car cover? Universal and semi-custom covers had been around quite a while before Covercraft identified the market potential, and began catering to enthusiasts who wanted a more "perfect fit" for the cover being used to protect their pride and joy. Back in the 60's (in the last millennium), the most popular covers we made were for British and European sports cars and they were called "mittens". Today, custom covers are made for everything from kit cars to motorhomes, and we process orders for custom, made-to-dimension patterns every day.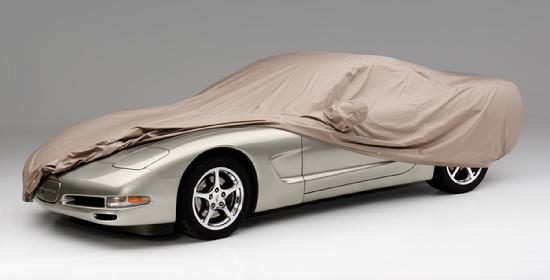 About Coverking Car Covers-Car Cover -
These are not your run of the mill universal fit car covers that you get from most auto parts suppliers. At Southern Car Parts we only offer the Custom Fit Coverking Car Covers that are made to order (please allow 2 weeks for delivery), custom fit exactly for your make and model automobile (almost every make and model car and truck supported). With Coverking car covers , no expense is spared to create you the best cover money can buy with the fewest seams possible!! Coverking developed the widest selection of custom car cover materials, choosing to engineer it's own fabrics instead of relying on "off the shelf" materials. Coverking has also pioneered the use of car cover fabrics in colors, two tone designs and reflective treatment. Custom Car Covers by Coverking protect a vehicle from hazards while providing a clean, custom fit.
Minimal Price: $ 49.99 49.99