Corvette C5 Exhaust
---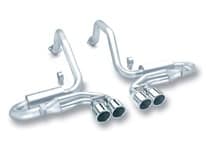 1997-2004 C5 Corvette Exhaust
Realize the full potential of your 1997-2004 Corvette with C5 Corvette exhaust components from Southern Car Parts. Modifying and improving your corvette should always be kicked off with the exhaust system, and we'll help you make the right purchase. Customize your corvette exhaust sound, tone, and volume while improving the performance numbers with exhaust systems from reputable manufacturers.
Our C5 Corvette exhaust for sale come from a variety of industry-leading brands, ensuring you will be able to enjoy products for years to come. Plus, if you ever need a specific exhaust components, we make it easy to find exactly what you need.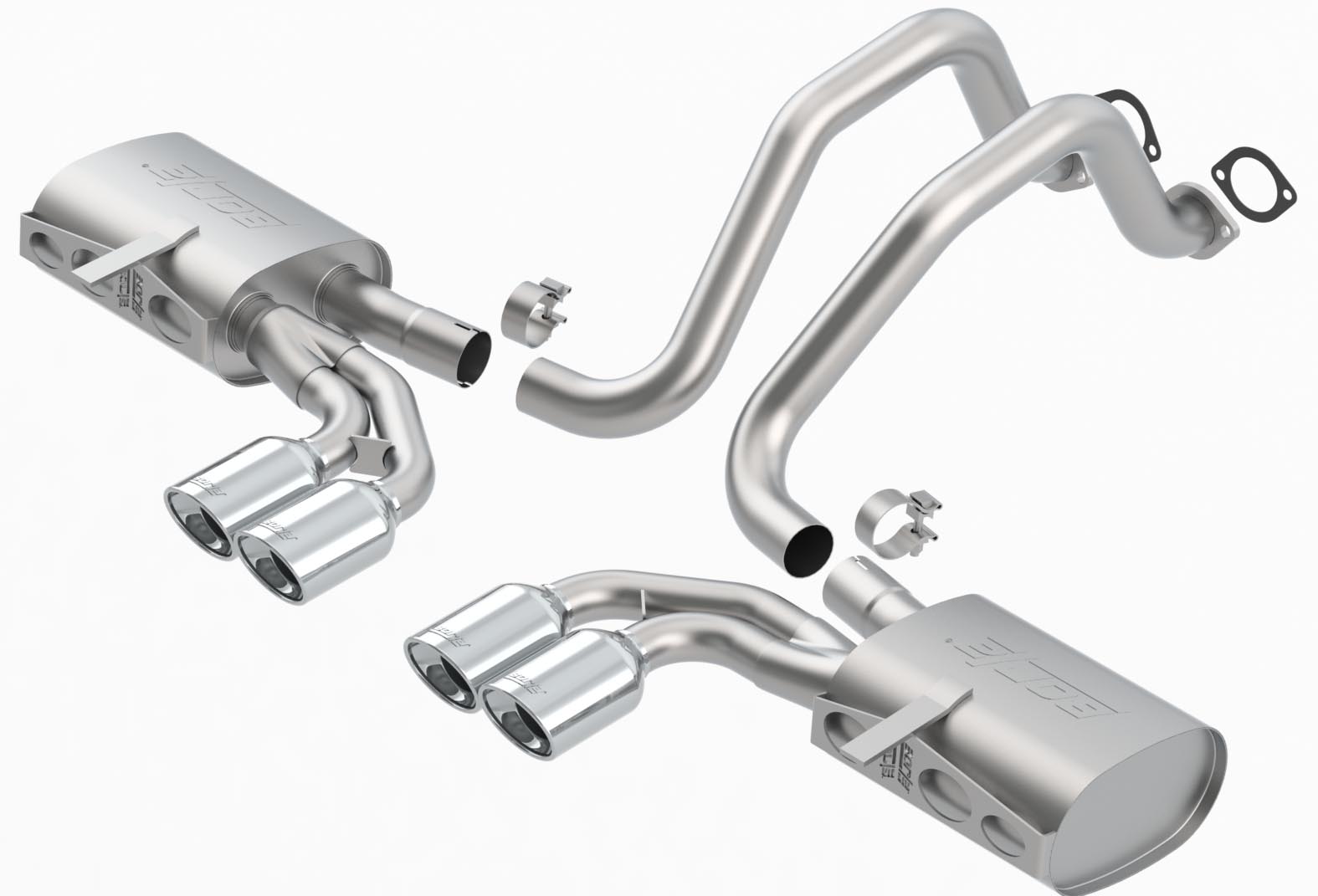 Browse a Massive Selection of C5 Corvette Exhaust Parts from Southern Car Parts
Southern Car Parts is proud to offer parts from some of the top automotive parts manufacturers, including:
*Billy Boat: Our Billy Boat C5 Corvette exhaust parts are easy to install and feature state-of-the-art resonance control technology.
*Borla: We offer C5 Corvette Borla exhaust systems that consist of top-grade stainless steel for long-lasting quality.
*Corsa: C5 Corvette owners rejoice! We sell a broad array of Corsa C5 Corvette exhaust tips that deliver unique exhaust notes.
If you are unsure about which parts to select, there is no need to worry. Our team of automotive experts receives extensive training and will be able to respond to your concerns and queries without delay.
No problem or question is too big or too small for our team. We are committed to customer satisfaction in all that we do and will always provide honest, unbiased C5 Corvette exhaust recommendations. As a result, you can discover the right exhaust parts for your 1997, 1998, 1999, 2000, 2001, 2002, 2003 or 2004 Corvette any time you shop with us.
Pick Up a C5 Corvette Exhaust System from Southern Car Parts
If you need a C5 Corvette exhaust plate, tips or other exhaust components, there is no need to leave anything to chance. Instead, choose Southern Car Parts, and you will find the best exhaust parts at the lowest prices.
We supply both axle-back and cat-back systems, which means you should have no trouble purchasing the right exhaust for your 1997-2004 Corvette. In addition, we strive to offer the latest and greatest C5 Corvette exhaust parts – without exception – and update our inventory regularly to accommodate customer requests.
Let's not forget about our ongoing commitment to our clientele, either. We promise to provide outstanding C5 Corvette exhaust products at budget-friendly prices. That way, you won't have to worry about paying too much to get the best C5 Corvette exhaust parts to enhance your vehicle's performance.
Select Southern Car Parts for C5 Corvette exhaust systems and assorted C5 Corvette parts and accessories. By doing so, you can buy superb exhaust components for your 1997-2004 Corvette any time you choose.
Minimal Price: $ 29.95 29.95