Corvette Hoods
---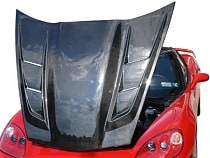 C6 Corvette Hoods
Custom Aftermarket Hoods for the C6 Corvette
The hood of any vehicle is one of the most important body panel pieces for a number of reasons. The most obvious of these is the protection it offers for the vehicle's engine, but it definitely doesn't stop there. Hoods are extremely large body panel pieces and as such can way excessive amounts. Corvettes built for ideal track or race applications should invest in lightweight, aftermarket hoods. Also, an aftermarket hood can provide immense benefits over stock beyond their weight saving.
Larger hoods will allow for the installation of forced induction systems on to a C6 Corvette--such as an Edelbrock or Magnusson supercharger. Hoods are also built with such aspects as showcar windows, heat extractors, and active intake ports to help the vehicleshow and perform at a whole new level. The perfect hood for your Corvette is out there, and it will provide for you the right blend of performance and show quality styling that you need for your Corvette driving needs.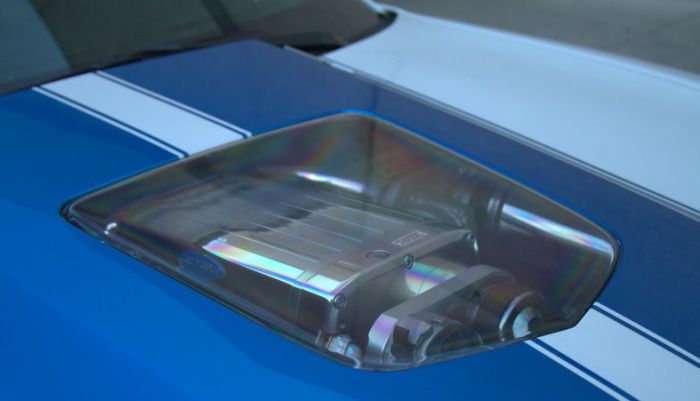 Available in multiple different styles and materials, whether you're shopping for a Corvette carbon fiber hood, a Corvette supercharger hood, a Corvette display hood, or any other style, you can rest assured one purchased through Southern Car Parts will be of undeniable quality. We pride ourselves in only working with and offering products from the industry's finest manufacturers. Every hood in our catalog is carefully and professional constructed and will offer incredible fitment and style. Each Corvette hood listed on our website will add extra look to your Corvette, and many of them can also help reduce weight and improve engine cooling performance--the final result of which is a more well-round Corvette. You can rest assured also that when you shop for your Corvette hood at Southern Car Parts you're receiving the internet's most competitive pricing.
Minimal Price: $ 1,169.10 1169.1