Corvette C5 Intake
---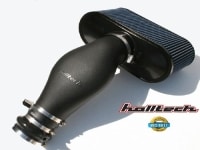 1997-2004 C5 CORVETTE INTAKES AND COLD AIR PACKAGES
Let's talk C5 Corvette intakes. This is a preferred do-it-yourself upgrade for this car is a C5 Corvette air intake. Southern Car Parts, the leader in C5 Corvette cold air intake systems, offers a wide variety of high performance air intakes at outstanding prices – and our customer service is second to none. If you're interested in a c5 Corvette intake manifold upgrade or Corvette C5 cold air intake, Southern Car Parts has the products and prices you're looking for.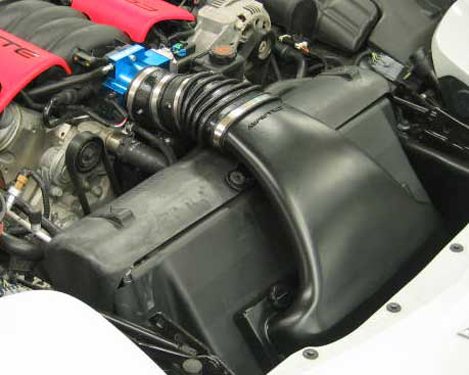 Every Corvette C5 intake we sell features high-end performance, easy installation and exceptional value. They're perfect for giving your Corvette a considerable boost in horsepower, and many of our C5 Corvette intake systems also offer better fuel mileage, too! From superior power to optimal engine performance, there simply aren't many Vette upgrades that can beat our C5 Corvette cold air intake systems.
Our C5 Corvette Air Intake Inventory Offers Great Prices, Outstanding Variety and Superior Performance!
Southern Car Parts has the exhaust components you need. Getting ready to tackle a C5 Corvette intake manifold upgrade? How about a complete overhaul of your C5 Corvette intake systems? With a great selection of premium products from manufacturers like Airaid, Halltech and Callaway, you know you're always getting the best performance at the best possible price.
Every C5 Corvette air intake system we sell delivers each and every time. For higher torque and the optimal HP – not to mention exceptional fuel economy – Southern Car Parts has complete C5 Corvette intakes and C5 Corvette intake manifolds ready to ship. Simply put, no other source beats our selection of C5 Corvette air intakes. We're focused on your satisfaction before profits. That's the reason why Southern Car Parts has the best cold air intakes for C5 Corvette.
Our C5 Corvette air intake experts are here to help, so give us a call anytime at 888-631-1433. In case you have any queries on specific parts like our Vararam intake for your C5 Corvette, please feel free to contact the friendly and helpful staff at SCP. We'll be glad to assist in your search for the best cold air intake for your C5 Corvette. You can browse through our entire range of C5 Corvette intakes and cold air packages right here. Thanks for visiting Southern Car Parts!
Minimal Price: $ 13.95 13.95