Corvette C7 Maintenance
---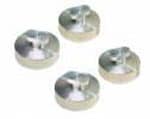 2014-2018 C7 Corvette Battery Tenders and Chargers
Southern Car Parts is a leading online store and we deal in aftermarket products-all the things you need to maintain your Corvette. From battery tenders, chargers, jacking pads to service manuals, we have everything to keep your C7 Corvette performing well on the roads for years to follow. We proudly flaunt our huge collection of modifiers, replacement parts, and add-on accessories for Corvettes, Raptors, Mustangs and many more cars. We believe in 100% customer satisfaction and strive to provide our customers with high-quality products and services that are priced in an affordable manner to fit in all budgets. We make sure that with a low price tag, our goods don't lack behind in terms of quality. So you can absolutely rely upon us for all 2014+ Corvette items.
Talking about the battery tenders and chargers, consider the time when you put your C7 Corvette away for the Fall or Winter months and when Spring hitsyou jump in your C7 Corvette for the first time only to have a dead battery. This really breaks your day. Don't let a dead battery kill your first drive of spring season. We've got a nice option in the CTEK battery charger 3300. This little charger will keep your Corvette battery charged up and ready to run, when the weather changes.
We also have CTEK battery sense monitor, jacking pads pucks set etc. to keep you fully covered to deal with the harsh winter season. We ensure that we only deliver quality products from top manufacturers at low prices so that aftermarket doesn't cost you a jackpot. In case of queries, please feel free to contact us. We'd love to help you out. If you're looking for battery tenders and chargers for your 2014+ C7 Corvette, then you're at the right place. You can browse through our category of battery tenders and chargers here.
Minimal Price: $ 9.95 9.95