Home

/

C7 Corvette Misc. Apparel
C7 Corvette Misc. Apparel
---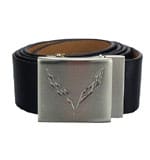 2014-2018 C7 Corvette Apparel
Southern Car Parts is your leader in 2014-2018 C7 Corvette Stingray apparel. We currently carry many different styles of hats, t-shirts, polo shirts, sweat shirts, hooded sweatshirts and more. Our selection includes both men and women selections. We are adding products daily.
This C7 Corvette Stingray Leather Belt iPhone Case from Southern Car Parts is a great looking item that fits all iPhone 5 models and holds it securely. Retrieval of your phone is easy, simply open the flap. Embellished with C7 Corvette Flags.

Free Shipping

C7 Corvette Stingray Belt from our Motorsports Series - Cut to Size - Fits up to size 48" waist The Corvette is the quintessential American sports car. This is the belt that any Corvette enthusiast would die for. It's a nickel brushed surface buckle with an embossed detail of the C7 Corvette emblem. Lighting creates the shadow effect in the flag area. Buckle size 1 5/8" x 2 5/16" – Belt strap width is 1 7/16". Application: 2014, 2015, 2016, 2017, 2018 C7 Corvette
C7 Corvette Misc. Apparel
Minimal Price: $ 37.95 37.95
You have no items to compare.