Home

/

C7 Corvette Misc. Apparel
C7 Corvette Misc. Apparel
---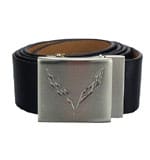 2014-2018 C7 Corvette Apparel
Southern Car Parts is your leader in 2014-2018 C7 Corvette Stingray apparel. We currently carry many different styles of hats, t-shirts, polo shirts, sweat shirts, hooded sweatshirts and more. Our selection includes both men and women selections. We are adding products daily.
STINGRAY LEATHER BELT IPHONE CASE – Fits all iPhone 5 models.

Free Shipping

C7 Corvette Stingray Belt from our Motorsports Series - Cut to Size - Fits up to size 48" waist The Corvette is the quintessential American sports car. This is the belt that any Corvette enthusiast would die for. It's a nickel brushed surface buckle with an embossed detail of the C7 Corvette emblem. Lighting creates the shadow effect in the flag area. Buckle size 1 5/8" x 2 5/16" – Belt strap width is 1 7/16". Application: 2014, 2015, 2016, 2017, 2018 C7 Corvette
C7 Corvette Misc. Apparel
Minimal Price: $ 37.95 37.95
You have no items to compare.