Corvette C5 Miscellaneous Parts
---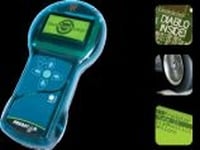 1997-2004 C5 Corvette Misc.
Miscellaneous Parts and Accessories for the C5 Corvette
The Corvette is the ultimate car for the perfectionist, as it's so near perfection from the get-go, but even with a car as beautiful and incredible as the American classic there are always little touches to be made. Cataloging the parts for these touches can be difficult at times, also, and that's where our miscellaneous category comes in--various parts that are important for your Corvette but defy definition in other categories. If you're looking for an updated C5 Corvette Cam Bushings or Harness, or a tuner to give your car extra power, wires for spark plugs, fan control switches, or an oil catch can, we have it all available here. We offer products only from the industry leading manufacturers to guarantee their quality, and bring them to you at the best pricing possible.
We sell over a thousand unique parts for the Corvette vehicles here at Southern Car Parts, and sometimes it's difficult to classify where one part or another belongs. These parts--the seeming miscellany--these are the parts that can really complete a Corvette, so we want to be sure to list them. Items like Corvette Tuners, Corvette Electronic Wiring Harnesses, Corvette Exhaust Command Switches, and other such products are incredibly important and can really come together to complete a show or track quality C5 Corvette.
Other smaller component modifications, the miscellany of the Corvette experience, can go a long way to improving a Corvette driver's feeling of connection and customization. Visual Corvette mods, stylistic Corvette mods, Corvette exhaust control mods, and comfort Corvette mods are clearly of equivalent importance as performance Corvette modifications for many drivers. Corvette battery tenders, upgraded Corvette oxygen sensors, Corvette jacking pucks, and Corvette fan control switches--as well as other Corvette component products--can also help extend the life of the vehicle beyond its already expected many years of performance and service. We're proud to offer a full catalog of aftermarket Corvette modification pieces, both for Corvette performance and Corvette customization, that each and every driver can find both a use and need for in their specific situation. These parts come together to complete are extensive Corvette parts catalog with high quality pieces at incredible pricing.
Corvette C5 Miscellaneous Parts
Minimal Price: $ 12.95 12.95