Corvette C5 Suspension and Steering
---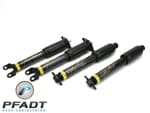 1997-2004 C5 Corvette Suspension
Shocks, Struts, Sway Bars, and other Suspension Components for the C5 Corvette
With the C5 Corvette putting down 300+HP, and 400+ in the Z06, it can sometimes seem like a chore to keep those wheels on the track. Twisty road configurations, tight track lay-outs, and extreme driving can be treacherous and terrifying (but, let's be honest, also exciting). If you want to get the most from your Corvette and really improve your track times, a suspension upgrade is a necessity. Complete suspension kits, as well as individual components like Pfadt's Inverted Shocks, Sway Bars, and Chassis Stiffening bars, offer cuts to body roll and boosts to performance. By upgrading your suspension and steering components, you can improve your Corvette ride and make your car feel like it's on-rails--even when you're putting the pedal to the floor and letting all of that small-block American V8 power really scream. Get the most of your Corvette, on the road and track, by upgrading its suspension today!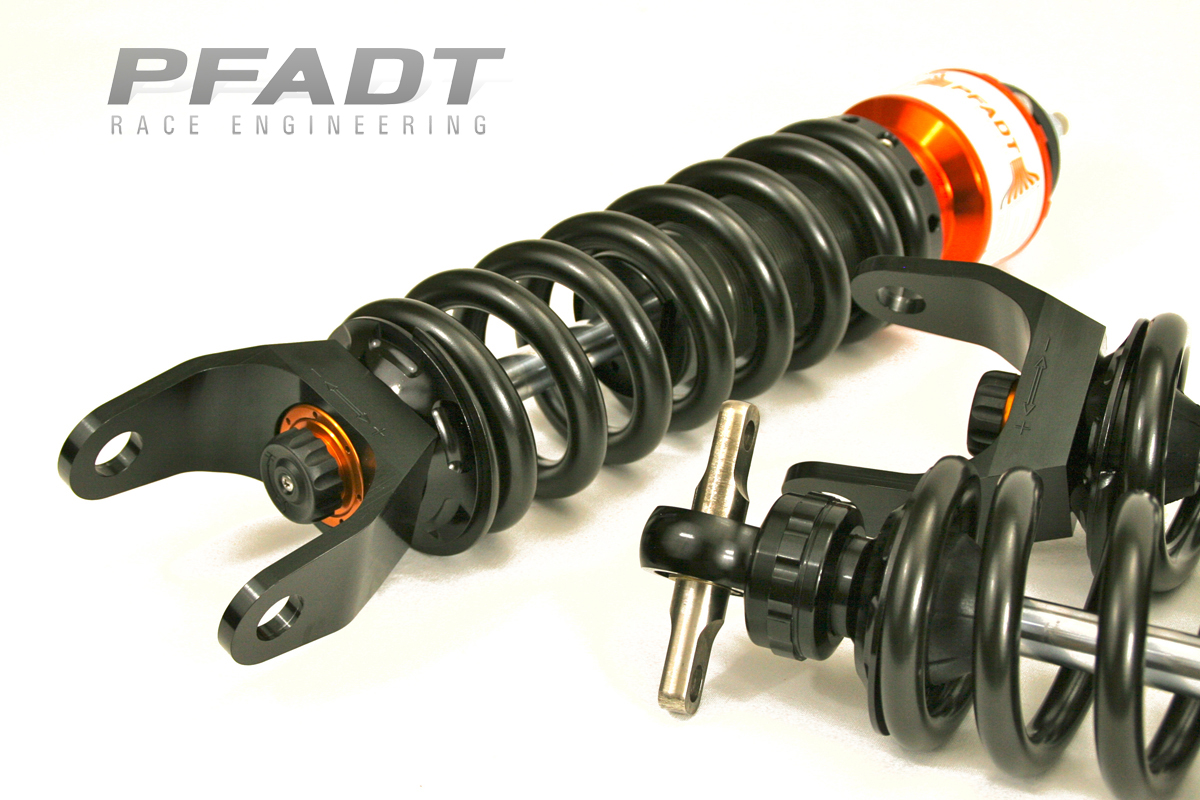 We at Southern Car Parts pride ourselves on our catalog filled with products from the greatest manufacturers working today, and we offer all the suspension upgrades needed to make your Corvette perform like it is "on rails". We are master distributors of PFADT Corvette products, so you can always expect the best prices available from them and all of our other manufacturers. Whether you want Corvette Sway Bars, Corvette Shocks, Corvette Struts, Corvette End Links, Corvette Bushings, or any other Corvette suspension component we can get it for you and will offer it at the best prices anywhere.
The true mark of a great track car is the way that it handles. Weight, drag, and suspension components all factor in to vehicle handling just as much as wheelbase and stance, and upgraded suspension components will help make the vehicle handle greater around turns as well as help the driver shave pounds off of their Corvette's curb weight. A Corvette equipped with upgraded shocks, like the PFADT Corvette Inverted FeatherLight Shocks, or an improved Adjustable Corvette Sway Bar set, will have an advantage over all others on the track. Upgraded suspension components also often times offer greater degrees of suspension adjustability and customization to help the driver ensure their suspensions set-up is perfectly suited and ideal for their track layout and needs.
Corvette C5 Suspension and Steering
Minimal Price: $ 29.95 29.95