Dodge Challenger Brakes
---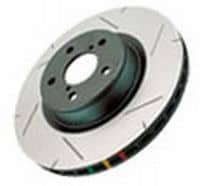 2009-2017 Dodge Challenger Brakes
Brakes, Rotors, Pads, and other braking components for the Dodge Challenger
Everyone is always looking to increase power and performance for their Challenger, but something has to be able to stop all that power. Secure stopping power is one of the most important parts being able to go fast. Making sure that your Challenger is equipped with the latest and greatest in performance brakes and brake pads is essential. We offer Challenger brakes and brake pads from the same names that professional racecar drivers trust and use. We offer all the best and proven brands. We have the Challenger brakes and Challenger brake pads you need for your car.
Any professional driver will cop to driver confidence being the number one component to getting better track times, and to enjoying one's driving experience more. Improving the braking system with aftermarket performance brake components is a sure fire way to do this. Whether through upgraded brake rotors, brake pads, or brake cooling components, anything that will help you slow down more quickly will also help you drive better. Also, improved braking components are one of the most surefire ways to keep you and your loved ones safe when driving.
We take pride in associating ourselves with only the finest performance modification manufacturers here at SouthernCarParts, and that's why you'll see only the finest manufacturers in our catalog. Whether it is DBA, Baer, Hawk, Wilwood, Brembo, or any other product in our Challenger Brake Catalog you can rest assured that the product you're ordering is of the highest quality. Of course, quality isn't everything, and we also pride ourselves on offering the internet's best pricing. Take an extensive look at our entire Challenger Brakes Catalog and please feel free to call us with any questions you may have concerning our full line-up of Challenger Brake Rotors, Challenger Big Brake Kits, Challenger Brake Pads, and other Dodge Challenger Brake Components.
Minimal Price: $ 39.99 39.99