Hellcat Car Covers
---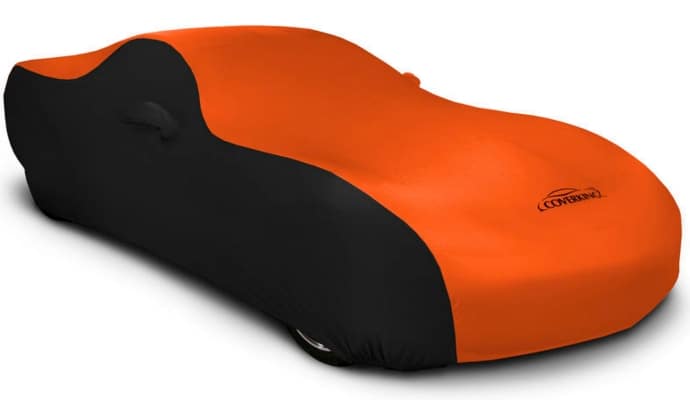 Dodge Challenger Hellcat Car Covers
If you are like most folks, your Hellcat Challenger is driven primarily for fun, or to haul around the family. That's up to you, but whichever describes you, when you are not driving your Challenger Hellcat, you need protection from the elements and just from the dust in your garage. A Hellcat Challenger Car Cover from Covercraft or Coverking is you best choice when it comes to protecting your car. At Southern Car Parts our focus is to carry only the best products and Covercraft and Coverking are our primary car cover manufacturers. Covercraft and Coverking Hellcat car covers are 100% made in the USA.
We have many options when it comes to covering your Hellcat. In our experience, some covers do much better than others but if you are looking at a Covercraft cover, you know you are looking at a high quality custom-fit cover. For an all-purpose cover that won't harm your paint while still offering great weather protection, consider their Noah cover. For a sharp-looking indoor cover, the Form Fit cover will be just the ticket. And if you are up against the most intense weather conditions, the Weathershield HD does what other covers can't.
Another great option would be a Coverking cover. We have years of hands-on experience with these covers we are happy to help you find the one that's best for your needs. For instance, for resistance to impacts you should consider the Coverbond-4 cover. For an outdoor car that needs mostly UV protection, check out the Silverguard cover. And if you want a cover that is breathable but still provides excellent protection from the elements, try the Stomproof cover.
Minimal Price: $ 141.00 141