Indoor Car Covers
---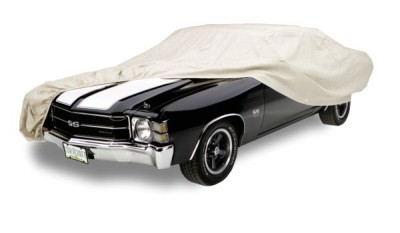 Covercraft Indoor Car Covers
From street rods to exotics... Indoor covers are designed to protect vehicles that aren't "daily drivers". An indoor Covercraft car cover is for the kind of car that gets cleaned and pampered before it's tucked away.Some Covercraft indoor fabrics provide some ding and dent protection, some are dust barriers, and others are so soft you'll be envious of how the paint and chrome surfaces are being pampered!
Covercraft has over 67,000 listings in their computerized pattern library and add new patterns every week. With the Southern Car Parts Car Cover lookup tool you can check our database and see Covercraft has the pattern that is custom cut for your vehicle application. Remember, if it has wheels, Covercraft can cover it!
Minimal Price: $ 141.00 141
You have no items to compare.