Home

/

Mustang Radar Detectors
Mustang Radar Detectors
---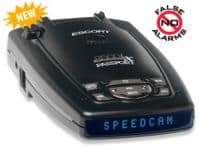 Mustang Radar Detectors and Accessories
We are Escort, Beltronics, and Blendmount authorized distributors and have been for years. We specialize in putting together cost effective detector packages that are easy to install and best of breed in all categories. Our Escort and Blendmount detector packages include everyrthing you need for a clean professional looking installation.
BlendMount Escort and Valentine One Radar Detector Rear-View Mirror Mounts for the 2000 to current Ford Mustang Compatible Years: 2000 to Present Trim: Boss 302, Shelby GT500, Shelby GT500 Convertible, GT, Cobra SVT, Mach 1, GT Convertible, GT Premium If you're looking for an easy and tactful way to install your radar detector in your 2011+ Mustang, this rear view mirror BlendMount might be perfect for you. Designed to harness the Mustangs rear view mirror for installation, this mount allows for you to easily and seamlessly install your Radar Detector in to your Ford Mustang for a low-profile finish. Fantastic construction allows for this mount to not only install easily and efficiently, but to also have a number of fantastic features for enhanced functionality. The BlendMount Radar Detector Mount functions by connecting your radar detector securely and discreetly to your rear view mirror stem. By utilizing the rear view mirror, the blend mount allows for an easy, extremely low-profile installation that does away with annoying suction cups, extra unnecessary pieces cluttering up your windshield, and which results in an almost completely invisible installation. Why not hide your radar detector in plain sight with a BlendMount Radar Detector Mount for your Mustang? Constructed from durable, lightweight, black anodized, CNC machined, 6061 T6 aluminum, and intelligently crafted, this piece is easy to install, much more attractive than most other alternatives, and incredibly durable. The BlendMount radar detector mount allows you to install and remove your radar detector in a matter of seconds, and adjust and reposition it with even greater ease. The BlendMount works perfectly with Valetine, Escort, and Beltronics radar detector lines. Be sure to clarify which you have from the drop-down menu below to receive the ultimate Radar Detector mount on the market in terms of low-profile and ease of installation and use. Available for both Valentine One and Escort Radar detectors. Please select your Radar Detector type below, as well as whether your Rear View Mirror has Manual or Auto-Dimming functions. Please make the proper selections for these options from the drop-down menus below so that we may get you the perfect BlendMount Radar Detector Mount for your Mustang! The MirrorTap power cord for low profile installation is also available. Please select whether you want to order your BlendMount with or without a MirroTap power cord from the drop-down menu below. The Blendmount is the perfect companion to a Mirror Tap Cord for a seamless, efficient, and near invisible Radar Detector installation. The Mirror Tap and BlendMount Radar Detector Mount for the Ford Mustang are a perfect match. Application: 2000, 2001, 2002, 2003, 2004, 2005, 2006, 2007, 2008, 2009, 2010, 2011, 2012, 2013, 2014, 2015, 2016, 2017, 2018
Minimal Price: $ 98.00 98
You have no items to compare.