Home

/

Corvette C5 APR Performance
Corvette C5 APR Performance
---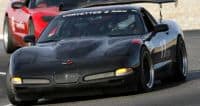 APR Chevrolet Corvette Performance Racing Modifications
Carbon Fiber Racing Body Kit Pieces for the Chevrolet Corvette C5 by APR Performance
The fifth-generation Corvette C5 remains today, over a decade past its release, one of the world's most feared and respected track performance vehicles. Utilizing a Chevrolet small-block V8 and brilliant performance and stylistic design cues, the C5 Corvette has remained a part of the conversation long after its production run has ceased thanks to its amazing original production and design. Today, at track days all across the globe you'll find Corvettes tearing up the track and burning past the competition, and on those Corvettes you'll find a great number of APR Carbon Fiber pieces. Designed specifically to optimize performance on the C5 Corvette, APR pieces are a perfect match to the Corvette: functional, fast, durable, lightweight, and beautiful.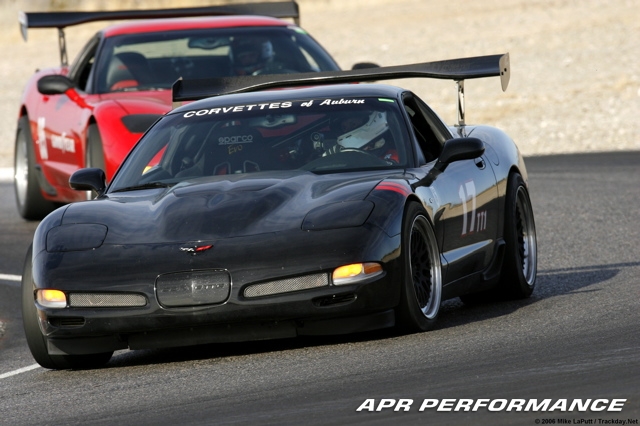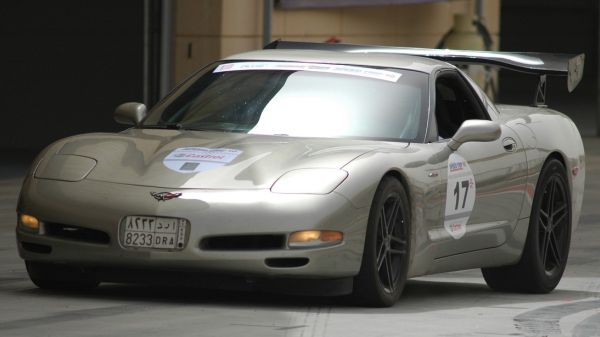 Carbon Fiber Front Lip Wind Splitter for the C5 Corvette This wind splitter, designed and manufactured by APR Performance, is a fantastic exterior modification piece for any C5 Corvette. Its patented design creates improved aerodynamics, and pushes the wind across it in a perfect manner to improve help your Corvette cut through the ongoing air channels better for improved handling, drag, and performance. Couple this functionality with a high strength, light-weight design, and a fantastic fit and finish for premiere exterior styling, and you have one of the best exterior modifications for any Corvette C5. Include look, performance, and styling with this one piece on your Corvette C5! Shipping is $80 Flat Rate to the Continental 48 States! Application: 1997, 1998, 1999, 2000, 2001, 2002, 2003, 2004 C5 Corvette

Free Shipping

APR Performance's GTC-300 Rear Wing Spoiler for the C5 Corvette With a span of 67 and a height of 13 inches, the GTC-300 is an adjustable wing that means serious business. The GTC-300 3D airfoil shape allows for optimal airflow that reduces drag yet supplies an effective amount of downforce for the Corvette C5. Computational Fluid Dynamics (CFD) analysis was performed on this wing to support validation of its aerodynamic design. The results of this analysis are available here. Each GTC Series airfoil is composed of lightweight and durable carbon fiber composite. Supporting the carbon fiber airfoils are 10mm "aircraft grade" 6061 billet aluminum pedestals that come in a flat black powder coat finish. Gurney FlapsGurney flaps are now available APR's GTC-300 wing for the Corvette. These are super lightweight, made in carbon fiber using the pre-pregnated "dry" carbon process, and conform perfectly to the contours of the GTC-series 3D airfoils. They are easily attached using the included double-sided tape. The Gurney flap (a.k.a. wickerbill) is an aerodynamic device that was originally pioneered and developed in the 1970s by a racing driver named Dan Gurney. Unbeknownst to his competition, this device was used to increase downforce while minimizing increase in drag. He found that not only did this device increase the lift/drag (L/D) ratios, it also increased the stalling angles (so he could operate the airfoils at greater pitch angles). It took a few years for everyone else to catch on to its purpose, and now, the Gurney flap (or similar device) can be seen in race cars and even airplanes all over the world. Center section to outer section angle difference: 15 degrees Application: 1997, 1998, 1999, 2000, 2001, 2002, 2003, 2004 C5 Corvette
Corvette C5 APR Performance
Minimal Price: $ 499.95 499.95
You have no items to compare.