C7 Corvette Shifters & Knobs
---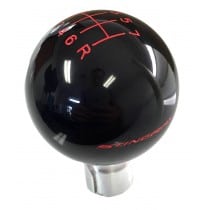 2014-2018 C7 Corvette Shifters and Gear Shift Knobs
Southern Car Parts is a name which has been successful in creating a reputation the field of aftermarket products. We have always kept our customers first, and provided them with goods of the finest quality, reason why they trust us over other suppliers. We are proud owners of a huge collection of modifiers, replacements and add-on accessories that are best in the market for models like C7 Corvettes, Mustangs, Raptors and many more cars. We are truly committed to provide our customers with services and products of the finest quality that are reasonably priced to suit all budget sizes. At the same time, we make sure that our products are unbeatable in terms of quality and come from high-end manufacturers only.
Corvette is a sports car with great looks and has the stamina of a muscle. To add to its beauty, Southern Car Parts has a great collection of aftermarket modifiers and accessories. These include a variety of interior parts as well; including shifters and knobs, floor-mats, stainless parts, custom painted interiors, and many more.
Talking about the shifters and knobs, our favorite car- the C7 Corvette looks incomplete without some shifters and gear shift knobs that add a bit of style to the gear box of your car. It can make your car look customized and incredibly stylish, therefore, is a must-have. We have a vast collection of accessories to fulfill all your needs of shifters and gear shift knobs.
To make your C7 Corvette a bit more stylish, we have various options of shifters and gear knob packages. These include 7-speed shift knobs, billiard style shift knobs with American pride flag design, skull design, and white shift pattern, almost everything to fulfill your needs of a stylish gear knob. We also have C7 Z06 logo, grand sport logo, black shift pattern etc. to keep the gear box of your Corvette edgy and stylish.So if you're looking for a great way to customize the gearbox your Corvette C7, you're at the right spot. You can browse through our category of shifters and gear shift knobs here:
C7 Corvette Shifters & Knobs
Minimal Price: $ 34.95 34.95