Home

/

Fiat Akrapovic Exhaust
Fiat Akrapovic Exhaust
---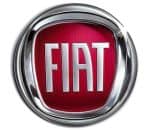 Fiat Akrapovic Exhaust
Akrapovic, who are among the world-leaders in top quality all titanium exhausts, produce a line of exhaust systems for the Fiat 500 that are without equal. The best cars on Earth deserve the best exhausts, and an Akrapovic exhaust is just that for your Fiat.
Are you looking for the ultimate in quality and sound with your next exhaust upgrade? If you want an exhaust made with the best materials, engineering, combined with perfect audible nirvana and power improvements, look no further than Akrapovic Exhausts. Made in Slovenia and imported from Southern Car Parts, Akrapovic exhaust systems set the highest standards with quality and design. Most all Akrapovic systems are offered in very light weight Grade 1 Titanium or Stainless Steel. Titanium gives you about a 20-30% weight savings over stainless steel and even more weigh savings when compared to steel. Each and every Akrapovic Exhaust system is truly a work of art and can only truly be appreciated up close or heard in person. Akrapovic only makes exhaust systems for sport cars that true enthusiasts drive. If you car is not listed here, check back, maybe there is an Akrapovic Exhaust being designed for your car today.
So you have spent over $1,000 upgrading your exhaust on your new car and it sounds great and you could not be happier. Until you walk behind your car and see your once shiny exhaust tips covered in soot and road grime. So you wipe them off and a week later they look just as bad as they did before. So this time you throw some wax on them, but that caused them to yellow and trap more dirt. You need a special polish for your exhaust tips that not only cleans the dirt off but seals them so they stay looking great. Our premium stainless steel polishing kit does just that. Our kit includes 2 large professional grade buffing compound sticks to bring back the shine on even the worse looking exhaust tips. A 4" buffing wheel to make cleaning your exhaust tips quick and easy. 2 special cloths for cleaning your exhaust tips at home and one to take along to shows to get your car ready for judging. And unlike other polishing kits, we also include a bottle of Simichrome Polish. Simichrome Polish puts a show winning shine on your exhaust tips and seals them so that they do not get stained like they used to anymore. We also include a set of photo detailed instructions to make cleaning your exhaust tips quick and easy. Our basic kit includes: 4" High-Quality Mushroom Buff w/ drill adapter 2 Special buffing compounds designed to take stainless steel to the next level A supply of Simichrome polish, the best polish hands down (cost $13 alone) 2 Special maintenance cloths (one for your garage and one to keep in the hatch compartment) Detailed Photo Instructions Our Super Deluxe kits include: Everything in the Standard Kit, plus The New 2" Taper Buff w/drill Adapter (to power buff the outside) Don't think that this kit is only good for polishing exhaust tips.This kit will also allow you to polish any uncoated metal and even dull plastics. So now you can clean and maintain the stainless and chrome trim on your classic cars and the plastic trim on your daily driver as well. Our kit includes enough polishing compound to last for years.
Minimal Price: $ 29.95 29.95