Home

/

Fiat Akrapovic Exhaust
Fiat Akrapovic Exhaust
---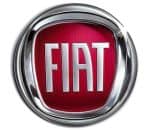 Fiat Akrapovic Exhaust
Akrapovic, who are among the world-leaders in top quality all titanium exhausts, produce a line of exhaust systems for the Fiat 500 that are without equal. The best cars on Earth deserve the best exhausts, and an Akrapovic exhaust is just that for your Fiat.
Are you looking for the ultimate in quality and sound with your next exhaust upgrade? If you want an exhaust made with the best materials, engineering, combined with perfect audible nirvana and power improvements, look no further than Akrapovic Exhausts. Made in Slovenia and imported from Southern Car Parts, Akrapovic exhaust systems set the highest standards with quality and design. Most all Akrapovic systems are offered in very light weight Grade 1 Titanium or Stainless Steel. Titanium gives you about a 20-30% weight savings over stainless steel and even more weigh savings when compared to steel. Each and every Akrapovic Exhaust system is truly a work of art and can only truly be appreciated up close or heard in person. Akrapovic only makes exhaust systems for sport cars that true enthusiasts drive. If you car is not listed here, check back, maybe there is an Akrapovic Exhaust being designed for your car today.
There are no products matching the selection.
You have no items to compare.