Home

/

Lamborghini Akrapovic Exhaust
Lamborghini Akrapovic Exhaust
---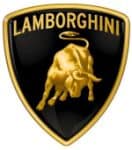 Lamborghini Akrapovic Exhaust
Akrapovic, who are among the world-leaders in top quality all titanium exhausts, produce a line of exhaust systems for the Lamborghini vehicles that are without equal. The best cars on Earth deserve the best exhausts, and an Akrapovic exhaust is just that for your Lamborghini.
Are you looking for the ultimate in quality and sound with your next exhaust upgrade? If you want an exhaust made with the best materials, engineering, combined with perfect audible nirvana and power improvements, look no further than Akrapovic Exhausts. Made in Slovenia and imported from Southern Car Parts, Akrapovic exhaust systems set the highest standards with quality and design. Most all Akrapovic systems are offered in very light weight Grade 1 Titanium or Stainless Steel. Titanium gives you about a 20-30% weight savings over stainless steel and even more weigh savings when compared to steel. Each and every Akrapovic Exhaust system is truly a work of art and can only truly be appreciated up close or heard in person. Akrapovic only makes exhaust systems for sport cars that true enthusiasts drive. If you car is not listed here, check back, maybe there is an Akrapovic Exhaust being designed for your car today.
Free Shipping

2015 Lamborghini Huracan LP 610-4 Coupe/Spyder Akrapovic Exhaust Slip-On Line (Titanium) Following the success and experience gained from the Slip-On Line exhaust system that Akrapovič developed for the Lamborghini Gallardo, the new system for the Lamborghini Huracán takes this stunning car to new levels. Precision engineered from a high-grade titanium alloy, which is designed to significantly reduce weight and improve handling, the Slip-On Line has bigger main pipes than the standard system and a specially designed X-part (for cross-flow) in the muffler to reduce back-pressure, increasing power and torque levels right across the rev range. The unique growl from the naturally aspirated V10 engine is improved as the performance grows, delivering a distinctive note that thrills the senses, without any unwanted cabin noise. At lower revs and during cruise operation the valves are closed, producing a deeper and sharper exhaust note, but when the revs rise and the valves open, the full passionate soundtrack of the engine is released to show that the Huracán means business. This exquisite system is perfectly finished with four carbon fibre tailpipes, ensuring that this exhaust looks as good as it sounds and performs. Sound Clips Installation Instructions UNIT STOCK AKRAPOVIČ MAX GAIN maximum power kW 440.8 / 8100 rpm 444.1 / 8000 rpm + 14.3 / 5950 rpm HP (m) 599.3 / 8100 rpm 603.8 / 8000 rpm + 19.4 / 5950 rpm HP (i) 591.1 / 8100 rpm 595.5 / 8000 rpm + 19.1 / 5950 rpm maximum torque Nm 579.5 / 6550 rpm 589.3 / 6450 rpm + 21.7 / 5950 rpm lb-ft 427.4 / 6550 rpm 434.6 / 6450 rpm + 16.0 / 5950 rpm weight kg 34.0 13.5 - 20.5 lb 75.0 29.8 - 45.2 % - 60.3 static noise level dB 89 / 3500 rpm 99 / 3500 rpm 10 installation time min 360

Free Shipping

Akrapovic Lamborghini GallardoLP 550-2 Coupé Exhaust Akrapovic Titanium Exhaust with Carbon Fiber or Titanium Tips for the Lamborghini Gallardo Lamborghini has cemented itself squarely as one of the planet's premiere vehicle manufacturers thanks to its focus on class, style, and performance. When it comes to getting the very best in the automotive world, Lamborghini delivers, and if you want the very best in exhaust options for your Lamborghini than Akrapovic delivers as well. Akrapovic approached the design and production of this new titanium Gallardo exhaust with the same focus on performance and refinement that has made Lamborghini an internationally recognized symbol. Constructed from the highest quality, spacecraft-grade titanium and dry carbon fiber components, this is a near flawless exhaust from industry leading Akrapovic that will improve both the sound and performance of your Gallardo across the entire RPM range. Built from the highest quality titanium and carbon fiber components, this exhaust is extremely lightweight and will help shed pounds off of the stock exhaust. The components of this Akrapovic exhaust not only lighten the vehicle, but also provide an improved look with the carbon fiber exhaust tips and ensure that this exhaust will stay beautiful and like-new for the life of your Lamborghini. Your Gallardo is one of the finest cars on Earth and, as such, deserves the very best there is--an Akrapovic. With Akrapovic you get what you pay for and so much more. Akrapovic exhausts have gained popularity not just for their high-end manufacturing components but also for their incredible exhaust tones and performance increases. With a loud, powerful, and aggressive exhaust tone this Akrapovic exhaust is certain to improve the sound and driving feel of your Gallardo. Inspired by F1 racing applications, this exhaust is powerful and aggressive, yet maintains a clean, super-car tone across the entire RPM band. In that full RPM band range you're certain to get increased HP and Torque numbers as well. These performance gains couple perfectly with the weight reduction of the exhaust to help make your Gallardo even more impressive on both the road and track. Available with this exhaust is a complete Akrapovic Wireless Exhaust Control system. This kit allows for you to control the exhaust valves of your Gallardo from inside of the vehicle and have complete control over the exhaust tone at any RPM range. Beautiful, functional, and stylish--just like your new Akrapovic exhaust. Available for the Lamborghini Gallardo LP550-2, LP560-4, LP570-4 and both Spyder variants. Sound Clips Video Clips Installation Doucuments
Lamborghini Akrapovic Exhaust
Minimal Price: $ 6,748.79 6748.79
You have no items to compare.