Home

/

Mini Akrapovic Exhaust
Mini Akrapovic Exhaust
---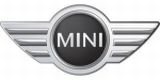 Akrapovic, who are among the world-leaders in top quality all titanium exhausts, produce a line of exhaust systems for the Mini Cooper line of vehicles that are without equal. The best cars on Earth deserve the best exhausts, and an Akrapovic exhaust is just that for your Mini.
Are you looking for the ultimate in quality and sound with your next exhaust upgrade? If you want an exhaust made with the best materials, engineering, combined with perfect audible nirvana and power improvements, look no further than Akrapovic Exhausts. Made in Slovenia and imported from Southern Car Parts, Akrapovic exhaust systems set the highest standards with quality and design. Most all Akrapovic systems are offered in very light weight Grade 1 Titanium or Stainless Steel. Titanium gives you about a 20-30% weight savings over stainless steel and even more weigh savings when compared to steel. Each and every Akrapovic Exhaust system is truly a work of art and can only truly be appreciated up close or heard in person. Akrapovic only makes exhaust systems for sport cars that true enthusiasts drive. If you car is not listed here, check back, maybe there is an Akrapovic Exhaust being designed for your car today.
Free Shipping

2007 and newer Mini Cooper S and Mini Cooper JCW Stainless Steel Akrapovic Evo Exhaust System The Mini is considered a car that always brings a smile to ones face with its playful look and particularly its position on the road, which is reminiscent of driving a go-kart. The engineers from Akrapovic prepared solutions for the little devil that further increase the performance of the Mini Cooper S and the Cooper S Cabrio as well make it sound even more appealing. Just by looking at the rear, we can see that it's an Akrapovic – namely, the rear boasts a dual exhaust system outlet of a larger diameter, shaped like racing exhausts. The homologated stainless steel aftermarket Evolution exhaust system with an integrated resonator and end muffler is equipped with adjustable tail pipes made of titanium or carbon fiber. The most demanding customers can also upgrade the Evolution exhaust system by using a down pipe with catalyst. The MINI John Cooper Works is the icing on the cake of the new-generation Mini. Already the ultimate in performance and fun, this Mini will be even more enjoyable to drive along winding roads when it's fitted with an Akrapovic aftermarket exhaust system crafted from the finest stainless steel. This street-legal exhaust system consists of an optimized link pipe, a built-in resonator, and a rear muffler. The customer can choose from two sets of tail pipes, made from either prestigious titanium or the sportier carbon fiber. Even from a distance it's easy to see that this John Cooper Works has an Akrapovic exhaust system, thanks to the 95-mm increase in diameter. Up close, the tail pipes are a work of art—they mirror our attention to the smallest of details. Akrapovic engineers have also dedicated their attention to the sound aspect of the JCW; the result of their work is the recognizable Akrapovic sound, in which no unwanted droning can be heard. The beat of these tail pipes will further inspire you to drive dynamically. The Akrapovic exhaust system improves sound characteristic, reduces drone and vibrations and makes driving even more enjoyable. The Evolution system, with the optional down pipe, greatly improves the motor's performance at all revolutions, which is evident from the enclosed diagram. The system offers an additional 8 HP and 7 Nm. Additionally, improvements to weight are not negligible, since the Akrapovic exhaust system, made of stainless steel, together with the optional down pipe, weights 4 kilograms less than a stock exhaust system. The Evolution exhaust system also improves the John Cooper Works performance. This street-legal system adds 2 horsepower and 4 Nm/3 lbs-ft of torque compared to the stock exhaust and is over 2 kg/5 lbs. lighter. A glance at the power graph shows a consistent power increase for this 1.6-liter turbo engine between 2,500 and 5,500 rpm: exactly the range most often used for dynamic driving. For those of you that demand the maximum in power output and weight reduction, we offer an optional down pipe with a sport catalyst. When installing an optional down pipe we recommend remapping the ECU in order to prevent potential »engine check light« warning signals. The JCW is a Mini icon to which the Akrapovic Evolution exhaust system adds an entire package of extras, from power and torque increases to weight reduction, the even sportier sound, and the sheer beauty of the system, which will awe passersby even when your John Cooper Works is parked. Evolution system with optional down pipe: Down pipe with 100 cpsi high-flow catalyst Stainless steel exhaust system with integrated resonator and muffler Hard facts: Plus 8 HP (at 5.900 rpm) Plus 7 Nm (at 3.400 rpm) 4 kg/10 lbs lighter than stock Evolution system (EC Type approval): Stainless steel exhaust system with integrated resonator and muffler Hard facts: Plus 2 HP (at 5.500 rpm) Plus 6 Nm Cooper S / 4Nm Cooper JCW (at 3.530 rpm) 2 kg/5 lbs lighter than stock Tail pipe options - Please select your Akrapovic Exhaust 95mm Tailpipe Option from the drop down menu below: Titanium tail pipe set Carbon fiber tail pipe set This Akrapovic Evolution Exhaust fits both the Mini Cooper S Coupe and Cabrio as well as the Mini Cooper JCW Coupe and Cabrio vehicles. (All R56 and R57 Model Mini Coopers)

So you have spent over $1,000 upgrading your exhaust on your new car and it sounds great and you could not be happier. Until you walk behind your car and see your once shiny exhaust tips covered in soot and road grime. So you wipe them off and a week later they look just as bad as they did before. So this time you throw some wax on them, but that caused them to yellow and trap more dirt. You need a special polish for your exhaust tips that not only cleans the dirt off but seals them so they stay looking great. Our premium stainless steel polishing kit does just that. Our kit includes 2 large professional grade buffing compound sticks to bring back the shine on even the worse looking exhaust tips. A 4" buffing wheel to make cleaning your exhaust tips quick and easy. 2 special cloths for cleaning your exhaust tips at home and one to take along to shows to get your car ready for judging. And unlike other polishing kits, we also include a bottle of Simichrome Polish. Simichrome Polish puts a show winning shine on your exhaust tips and seals them so that they do not get stained like they used to anymore. We also include a set of photo detailed instructions to make cleaning your exhaust tips quick and easy. Our basic kit includes: 4" High-Quality Mushroom Buff w/ drill adapter 2 Special buffing compounds designed to take stainless steel to the next level A supply of Simichrome polish, the best polish hands down (cost $13 alone) 2 Special maintenance cloths (one for your garage and one to keep in the hatch compartment) Detailed Photo Instructions Our Super Deluxe kits include: Everything in the Standard Kit, plus The New 2" Taper Buff w/drill Adapter (to power buff the outside) Don't think that this kit is only good for polishing exhaust tips.This kit will also allow you to polish any uncoated metal and even dull plastics. So now you can clean and maintain the stainless and chrome trim on your classic cars and the plastic trim on your daily driver as well. Our kit includes enough polishing compound to last for years.
Minimal Price: $ 29.95 29.95