Corvette C6 Exhaust
---

C6 Corvette Exhaust Systems
Shop for C6 Corvette exhaust products from Southern Car Parts – you'll be thrilled you did! We supply many Corvette C6 exhaust components that will help you transform an ordinary 2005-2013 Corvette into a high-performance vehicle.
The Corvette's small-block V8 engine has a distinct note and an incredible power capability that miles above stock Corvette exhaust. Therefore, modifying and upgrading your Corvette for better performance and drivability will almost always begin with your Corvette exhaust system.
With Corvette exhaust systems from Southern Car Parts, you can upgrade your Corvette's performance and exhaust sound, tone and volume. This means you can enjoy an entire world of untapped potential available for your 6th generation Corvette.
Our C6 Corvette exhaust systems come from world-renowned brands like Akrapovic, Billy Boat, Borla and Corsa. That way, you're sure to find the best exhaust for your C6 Corvette – without exception.
In addition, we sell a broad array of Corvette exhaust products to fulfill your requests. With everything from Corvette exhaust plate products, Corsa exhaust for C6 Corvette models and C6 Corvette dual mode exhaust systems, you should have no trouble enhancing your 2005-2013 Corvette.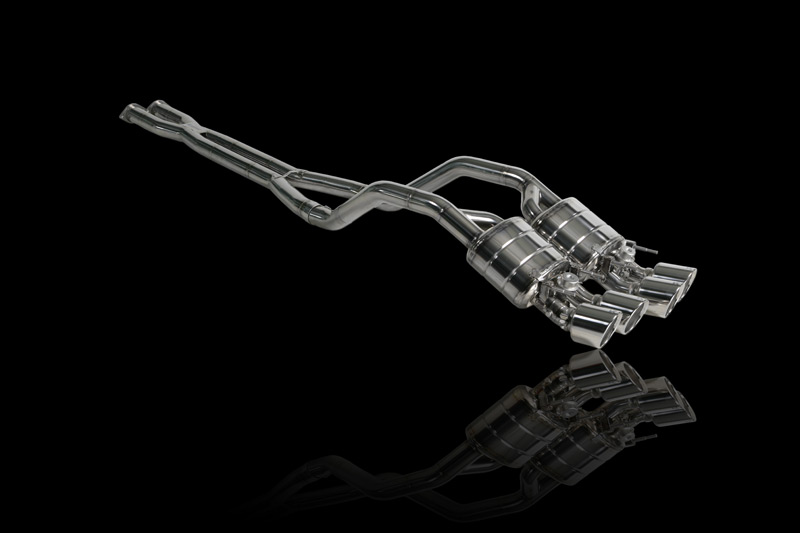 Purchase Corvette Exhaust Components like Borla and Akrapovic from Southern Car Parts
At Southern Car Parts, we want to stand out from the competition. As such, we are more than just an ordinary Corvette exhaust systems provider, and for good reason.
The Southern Car Parts team includes Corvette exhaust experts who are passionate about 2005-2013 Corvette models. Our team members can teach you about the intricacies of assorted C6 Corvette exhaust plate options, how to select the best exhaust for C6 Corvette models and much more. As a result, we can help you streamline the process of finding the right Corvette exhaust products for your 2005-2013 Corvette.
Perhaps best of all, Southern Car Parts offers unbeatable prices on high-quality Corvette exhaust products. Our Corvette exhaust inventory consists of top-notch products at significant discounts, guaranteeing you can pick up the Corvette exhaust parts and accessories you need without spending too much.
Choose Southern Car Parts for Corvette Exhaust Products
Discover the latest and greatest exhaust products for your 2005, 2006, 2007, 2008, 2009, 2010, 2011, 2012 or 2013 Corvette from Southern Car Parts. We will help you find the right Corvette exhaust components to satisfy your vehicle needs.
Each and every Corvette exhaust system we sell is a complete system. Whether it is an axle-back or cat-back system, there's no chance of receiving only the Corvette mufflers or needing other exhaust piping pieces for installation.
Browse our large selection of 2005-2013 Corvette exhaust products today, and ultimately, you can reap the benefits of superior C6 Corvette parts and accessories.
Minimal Price: $ 29.95 29.95